Engagement, crowdsourcing and innovation: #IJF16, Day 3
8 April 2016
The Buzzflow conversations analysis on the Festival's third day collected 8.097 Tweets (57% retweets) mentioning #ijf16.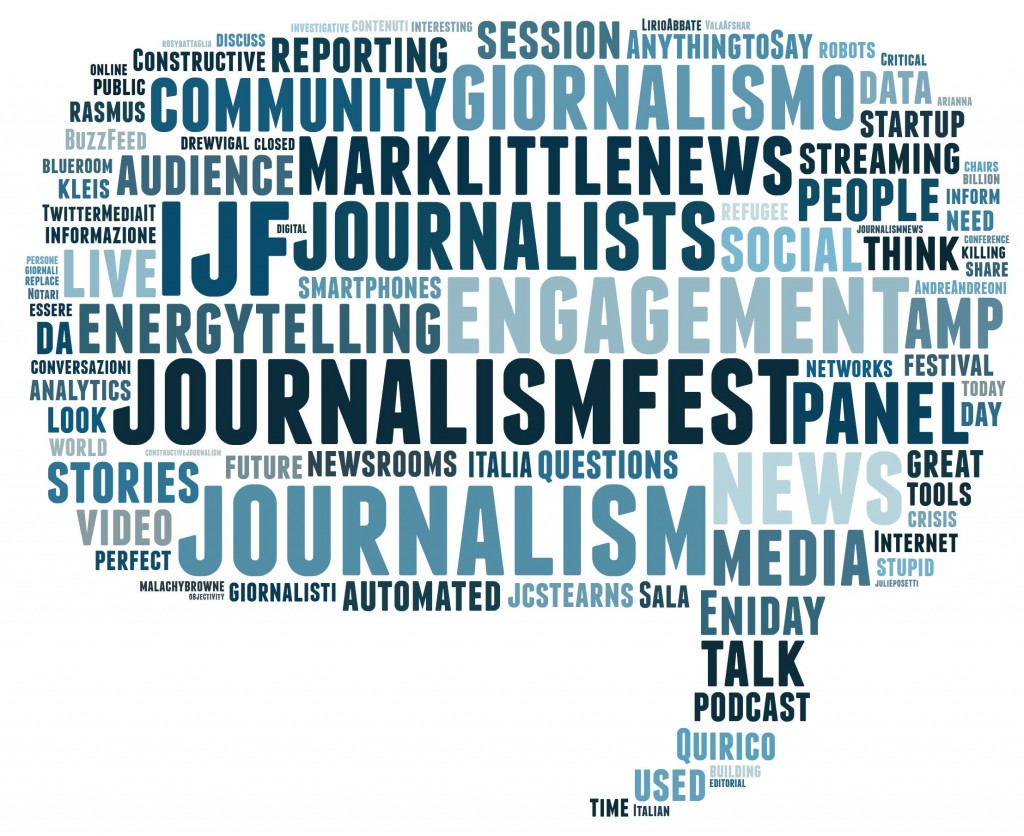 Over again, today's conversations show the increasing role of engagement and collaboration towards the building of trust. As readers have access to an exponentially growing number of news, they also experience a loss of trust in the available content.
Storytelling helps journalists and companies on getting involved with their audience, but to reconquer the trust they need to move forward from top-down relationships (publishing -> reading) and to look for new ways of collaboration.
Building communities based on the sharing and the creation of value, also thanks to the crowdsourcing, seems to be the missing link that can help rebuild readers' trust.
Authentic relations, collaboration as mutual exchange of knowledge and experiences and the recovery of the individual's values are then the foundation to start to innovate journalism and communication.