Platforms, slow news and ugc: the fourth day at #IJF16
9 April 2016
The BuzzFlow conversations analysis on the Festival's fourth day collected 10472 Tweets (59% retweets) mentioning #ijf16.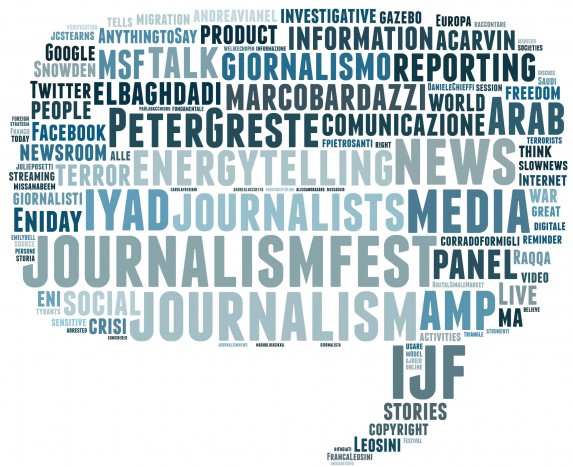 When yesterday we saw our focus on involvement, trust and engagement, today we looked at platforms and on their role on distribution and collaboration. If it is true that our actions as users, journalists and brands can shape a platform, is it also true that platforms are gaining a role that goes beyond the simple distribution.
Although these platforms still need to evolve when facing their users. We can think about how our lives are increasingly bound to our smartphones and how the experience does not always fulfil our expectations.
Buzzfeed knows this well, and it believes on multiplatform distribution because of a simple principle: go where your readers are.
It is important to keep in mind the reader's needs. To be informed and, at the same time, to deliver quality and insightful information. From this starts a growing trend called "Slow News".
Another important theme discussed was about the journalistic use of user-generated content from social media platforms. How to manage it?
Platforms had a fundamental role in the Arab Spring. In countries where democracy and freedom of speech are at risk, the easiness of which a message spreads from social networks has a completely different value.
Moreover, thanks to platforms like Facebook and a bit of sense of humour, it is possible to manifest its own political dissent, even against a dictatorship.