by Carola Frediani – translated by Marion Sarah Tuggey
Because social media is the frontier – and the trench – of journalists. What it tells us about the present and future of news.
I was a social media editor of a major newspaper, and I think I learned a few things. On journalism, rather than on social media, because the latter operates as a prism capable of refracting, breaking down and making visible many of the current difficulties and ambitions of those who provide the news.
And never mind if no one really has no idea of what social media editors do – in a certain sense, even them. Of course you can imagine they have to deal with tweets and posts, but then? It is not clear even how to call them: social media managers? Editors? Engagement editors? Community managers?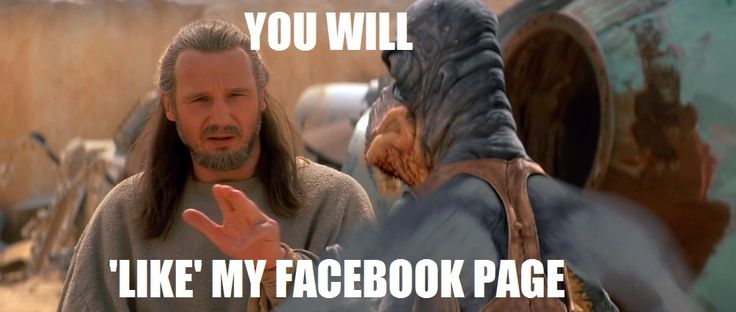 In truth, job offers from newspapers are full of ads for these positions and the related job descriptions – very useful to understand what actually these professional figures should do – often overlap.
Still, this sort of 'identity uncertainty' is also linked to the liminal role, of frontier, of these "social media whatchamacallit".
Still, being on the frontier is not entirely negative. The perspective is broader. You can clearly see the movements of the troops and their deployments. You feel like you're in the place where a new reality is being formed, where new things happen, where you can see – to quote the philosopher – "the small rising from a huge deployment of forces, and the huge from what appeared insignificant".
From a certain point of view, this condition is not so far from that of a journalist dealing with computer security. I say this because it happened to me to cover both roles simultaneously. At the beginning, that stuff could make you lose your mind: a moment you are Dr. Jekyll, the moment after you are Mr. Hyde (the role assignment is above you). In the evening, you prefigure legions of hackers who, for various reasons, could break down the newspaper sites or profiles; in the morning, you smell the advance of screen-shotting crowds, seeking advice, ready to resell to each other the clumsy reply you gave a user.
Then, you don't understand why the marketing boss does not want to discuss with you about a social campaign on an encrypted Jabber chat while you risk a heart attack every time you need to share an account with someone who's outside your closed team.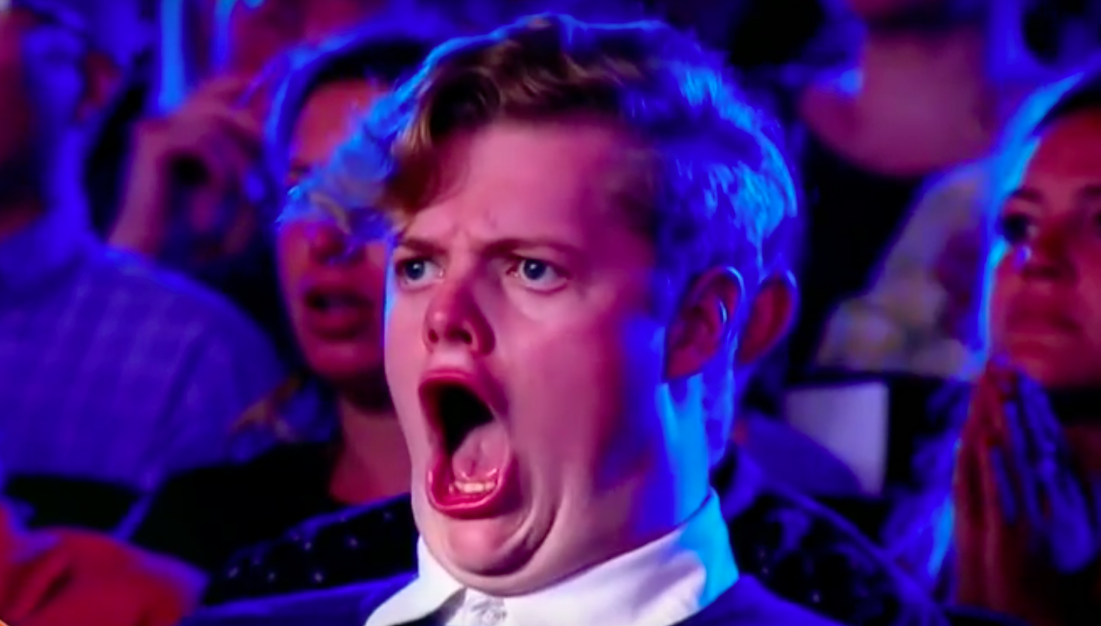 Finally you realise that security and social networks are probably antithetical – although they release the same feeling of chaos, riots and energy of a new world. But, above all, you realise that creating a community for a newspaper is a much more difficult and terrifying quest than any cyber-attack.
Anyway, getting to the point of what I learned:
1. Social media is journalism's trench
It is so for several reasons. But mainly because now the interaction with the audience has been transferred there (whether rightly or wrongly, and I fear wrongly). Nowadays, those who want to comment on an article, send a compliment, a complaint, or spam to newspaper, write to one of the newspaper's journalist, report a story, request information or just have a chat with someone…they turn primarily to the newspaper accounts on social networks.
Those who deal with social media, therefore, have to manage not only their own direct choices, but the entire editorial policy of a newspaper too, as well as the performance of each editor. All this in a very narrow margin of manoeuvre.
There are two ways to survive it: on the one hand, urging journalists to interact with users and inviting them to follow their story after it was published (or, creating them space for more direct dialogue, like The Washington Post does via dedicated chats); on the other hand, making sure that the problems which have arisen from the relationship with readers – for example, if a certain article or editorial choice provoked a 'motivated insurrection' – are reported, explained and understood by the rest of the newspaper staff.
In short, a social media team is, or should be, a 'transmission belt' between the inside and the outside world, given that these two categories now make sense probably only for those journalists who still feel they could live in their ivory tower – transformed, over time, into a plastic desk, but, oh well.
However, social media can be seen as a frontier because contradictions there are taken to the extreme. Errors tend to remain and are more difficult to be handled. Images and headlines have a stronger impact. If the website could still be seen as a container that may collect a bit of everything, on social networks every publication choice must have some sort of justification in the users' eyes.
2. Creating a community is the holy grail of digital journalism
Or, if you prefer, it is the reincarnation of telesales of astonishing slimming products.
Everyone says you have to act like a community, create a community, interact with the f**g community, but there is almost no one able to explain how to do it in practice.
Having a clear policy on how to deal with users and an etiquette valid for everyone on how to act on the newspaper pages – whether on a social network or its website – helps, and it is definitely a first starting point.
Today, seeing the Facebook pages of newspapers full of unrepeatable comments is no longer acceptable, and making sure its own 'digital places' are polite is the bare minimum for a newspaper – a minimum that, I'd like you to understand, demands a lot of time and energy.
I'd also add that, in the mental and moral 'ecology' of social media, what you choose to publish is crucial. Or – to quote an in-depth analysis (in Italian) by Arianna Ciccone of the International Journalism Festival – "tell me how you inform people and I'll tell you the comments you receive." Any social media editor intuitively knows this. If you post on Facebook a piece of horrifying crime news, of course you'll get tons of views, clicks and comments. The nature of the latter? No rocket science needed I'd say.
Instead, a reflection on the newspaper objectives is needed: obtaining views and clicks by ruthlessly entering in the timeline of the followers (which is a much more delicate and intimate place than a newspaper website), provoking emotional reactions, expressed mainly through comments filled with hatred and frustration, or rather choosing to publish something more constructive although, at the beginning, less "successful"?
Anyway, building a community is still a step further. And creating it is easier for a specialised or niche or local newspaper (even though there are problems anyway), or even for an editorial newspaper. If you belong to this group and the creation of a community is not at the top of your editorial goals, well, you are doing something wrong. For generalist newspapers, which collect a wide and varied audience, more heterogeneous online than the one that buys the printed edition, it is much more difficult.
One way to do it consists in preparing events, campaigns, broad surveys of public interest, and then working on engagement. It is necessary to think about how to talk with users when you start to think about a story. This often cuts down the newspaper's urgency to always and only follow the news flow.
This is the hardest part in an editorial office, where the priority is always getting breaking news. As long as breaking news involves peaks of traffic both on the website and on social networks, no matter how much it's shared by users, it's all sort of water off a duck's back. Its importance is sometimes overestimated by journalists living in the constant angst of a news agency launch, in the middle of the competition to see who publishes first.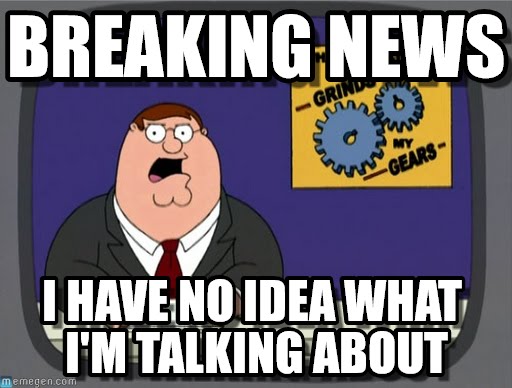 But in the end readers are far more interested in journalism affecting their lives. And this rarely – except for particular cases, such as floods or other cataclysms – happens with breaking news, but rather with investigative pieces, surveys and even public service information.
Probably, at an ever higher level, newspapers that seriously aim at building a community – reductively translated into membership, hence in various forms of subscription by those who are trying to balance the budgets of the media industry – should perhaps ask themselves the fundamental questions: What kind of world view do they have? Who do they represent? To whom do they speak? But here we are in front of a No Man's Land, where it's better not to set foot.
3. A ghost is roaming in the editorial office: source verification
There is an in-depth debate on how social media polarise conversations, push themes and controversial news, spread misinformation. There're even those who think – oh my! – that social networks promoted the improbable candidacy of Donald Trump. Even those who launched a true and timely cry of despair, as the anti-hoax expert of the Washington Post, defeated by the rubber walls where conspiracy-lovers, hoaxsters and ardent supporters of some specific political trends take refuge.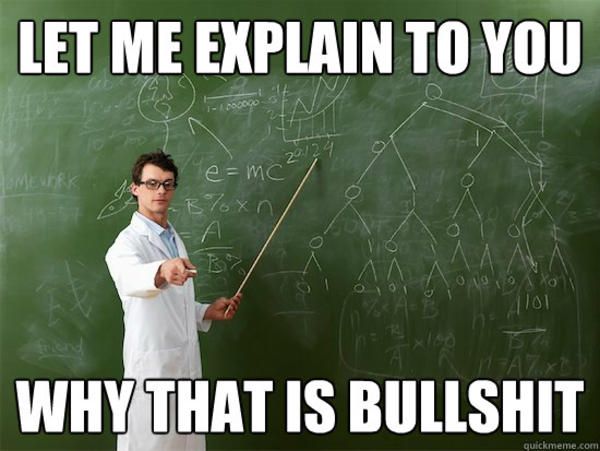 The issue is complex. But in any case, newspapers cannot opt out from this debate. Even when they do not publish 'true hoaxes', they often fall into what Craig Silverman defines "journalism as an act of pointing" in other words a journalism that republishes viral content as they are, that tells you the news without taking the trouble to verify them, a journalism that cares to spread more than to inform. If someone makes a striking statement (for example: "I foiled an attack") they merely report the statement without verifying if it is true or false.
The declarant is held responsible, and the result is that the reader 'receives' the news but will hardly understand whether it's relevant or just crazy rubbish.
Editorial offices, today, should have in-house experts for verifying digital sources, ranging from social media to encryption. They should work constantly to debunk hoaxes and misinformation spread by others, as well as to prevent the editorial staff from making a blunder by themselves.
Those skills should be useful to manage breaking news, which nowadays fall on newspapers and their social media accounts with the fury and speed of a tropical hurricane. They require the skills for understanding immediately whether a news, photo, video, tweet, post, is real / authentic / reliable / correct or not.
On this topic there is a micro-knowledge (which is really part of a macro-knowledge) that must be cultivated, as shown by the experience of reported.ly or First Draft News.
For an editorial office, this means establishing work procedures and routines which become more and more difficult as they require, in a short time, coordination among different subjects on rumours or fragments of news, mostly unconfirmed and often contradictory.
Sometimes, even with all the tools you have at your disposal, you cannot understand, in a few minutes, whether a piece of information is correct. And, therefore, you should decide in a short time what's worth communicating and what's not. And maybe – quelle horreur! – you could tweet less, not more; you could avoid giving importance to unsubstantiated statements, even though publishing them would get you immediate clicks. Keep in mind that an article online can be amended – often, and incorrectly, without leaving any trace of the rectification – while a tweet cannot be changed, unless you delete it. [Sure, you can tweet again its rectification, but here I refer to the Law of Incorrect Tweets: "Initial, inaccurate information will be retweeted more than any subsequent correction."]
Finally, the corollary of this verification issue is the management of online errors. Because mistakes are made: on paper, on websites, on social networks. The question is whether and how they are rectified.
As mentioned before, social media operate as a trigger of contradictions and mistakes: a mistake, unnoticed in the paper, then slipped onto the website and spread on social networks, is sort of snowballing down a cliff. Here too, the mantra of the specialists is the following: acknowledge clearly the mistake, and rectify it in a visible way.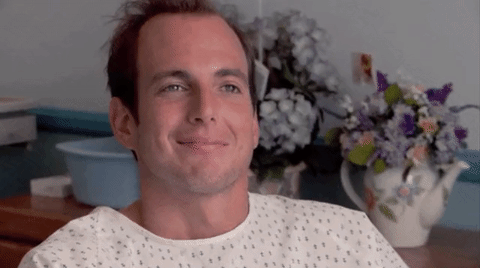 Still, let's be honest: easier said than done. And the reason lies in the fact that sometimes the mistake is the result of a chain of creation and propagation of the news where debunkers, if and when they arrive, are just the last link, with the result of being in the position of those who want to teach an old dog new tricks.
But if the newspaper is actively engaged in rectifying misinformation and in verifying information, mistakes can be faced openly and with a lighter heart.
4. We have to think of ourselves as the place for connecting the dots
In recent years, newspapers have landed on almost all platforms, applications and social networks in order to reach users. With very mixed results.
But, if today it's true that people access information through many different channels – from e-mails to WhatsApp, from Snapchat to Periscope, with live video which, according to some estimates, could explode in 2016 (with Facebook entering the field too) – there is still an empty space – in some ways, an abyss – where those who make journalism should dive in immediately.
I'm talking about the ability to create connections and routes for readers.
Have you ever tried to keep up with a major and complex piece of breaking news when you haven't started to follow it from the beginning? Have you ever tried to analyse in depth the issue of 'ISIS/Daesh' starting solely from an article concerning the latest statement made by Abu Bakr al-Baghdadi? It is difficult, and unsatisfactory. Do social networks help you on this? Not really.
Still, those newspapers which have made the effort to organise, contextualise and clearly present these issues can have their say here. There have been some interesting attempts in this regard: one of the latest is the "knowledge map" created by The Washington Post. It is a display and organisation method of content, where readers can analyse an issue in depth or clarify individual aspects of a complex issue, while they are reading an article and without leaving the page (namely, on Daesh here).
Examples based on similar needs, even if conceived differently, are the way the New York Times mapped and displayed the network of the Paris attackers, or the story on the complex issue of surveillance and the NSA written by the Guardian.
The need for summing up things emerges – on a small scale – on social media too: from the way some newspapers try to summarise breaking news, right when it's happening, through specific formats; to the launch of Moments by Twitter itself.
On a larger scale, then, there are newspaper projects born or oriented precisely to this need, such as Vox. There is an entire trend based on the idea of cards, information sheets to be correlated to articles.
As Ezra Klein, Editor-in-Chief at Vox, says: "We're good at telling readers what just happened, but we're not always so good at giving them the crucial background information that led to the latest developments."
Unfortunately, this approach hasn't always found a satisfactory formula for the business, as shown by the shut down of the news App "Circa". But the cry is still loud and clear.
5. Like it or not, authorities have gone – forever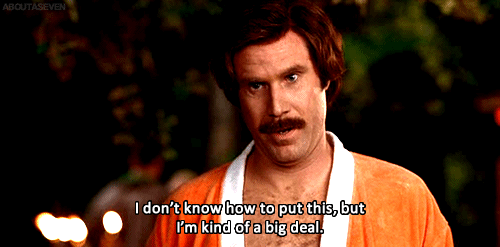 On social media, and on the specific area of ​​journalism and social media, there is already a vast literature. There are marketing advisors, books, specific blogs, case studies and papers on the matter. Someone can list the best formats for posting pictures on social networks, others can draw up all the factors affecting the Facebook algorithm and someone else can read the Insights; there are those who tell you what to publish at 7:15 p.m. on a rainy Wednesday, and so on: data that are obviously helpful to know.
Still, this information changes over and over again: they are OK today, and gone tomorrow; good for a platform and not for another one. Moreover, when something works for a newspaper, this doesn't mean it will work for others too. More broadly, there is no 'holy grail' of knowledge to be achieved. If anything, there are people and different experiences on the go, ideas roaming around. And – probably – there are even some good practices to be shared.
But we are very far from the concept of structured knowledge, perhaps in the hands of a guild of old or new scribes. Above all, we are very far from the idea that there are winning formulas to be replicated. Perhaps we are closer to a hands-on approach – based on the practical comparison with something – similar to the hacker approach and culture.
Isn't it – err, shouldn't it be – the same for journalism too?