Our personal weekly selection about journalism and innovation.
Stay up to date by subscribing to our Newsletter or by following our Telegram channel, and join the conversation on Facebook, Twitter, and Instagram.
Edited by Marco Nurra
---
Watch all #ijf19 sessions on-demand: media.journalismfestival.com

---
Artificial intelligence won't kill journalism or save it, but the sooner newsrooms buy in, the better. Newsrooms should adapt artificial intelligence technologies and accept that the way news is produced and consumed is changing, according to a new report by Polis, the media think-tank at the London School of Economics and Political Science.
The UK just joined the club of countries (Turkey, Mexico, Czech Republic and India) where the ruling party created its own 'fact-checking' service. The Conservative Party press office rebranded as 'factcheckUK' for the first televised debate ahead of the December election. Twitter has accused the Conservatives of misleading the public after they rebranded one of their official party accounts to make it look like a factchecking service during the ITV leaders' debate.
What should newsrooms do about deepfakes? These three things, for starters. Three researchers argue the dangers of deepfakes are overblown, but they will still require journalists to give thought to how they handle unconfirmed information.
The ACLU has filed a lawsuit on behalf of five journalists who were tracked, detained, and interrogated by the U.S. Department of Homeland Security. "The journalists were all reporting on conditions at the U.S.-Mexico border. On multiple separate occasions in 2018 and 2019, U.S. border officers targeted the journalists for secondary screening at the border, compelled them to disclose information about their sources and observations as journalists, and even searched through their photos and notes."
Police investigating Daphne Caruana Galizia murder arrest businessman on yacht. The arrest came less than 24 hours after Malta's prime minister offered immunity from prosecution to an alleged middleman in exchange for information about those who ordered the murder of the journalist two years ago.
New York Times editor says Trump has put his reporters' lives at risk. The executive editor Dean Baquet has accused Donald Trump of putting his reporters' lives at risk by subjecting them to personal abuse and describing them as "enemies of the people". Also, he defends not calling president racist.
Bolivian journalists targeted in attacks, censorship. Protests have roiled Bolivia for about three weeks, leading to the ouster of Evo Morales as president. Increasingly, journalists are becoming targets of harassment, censorship and personal attacks by citizens from across the political spectrum, as well as the government. Some newspapers have suspended printing, and broadcast news outlets have gone dark, creating confusion and misinformation.
The 5 closed messaging apps every journalist should know about — and how to use them. Closed messaging apps are surging in popularity for both political organising and disinformation campaigns.
The International Journalism Festival #ijf19 On-Demand
---
Every week, one recommendation from the extensive programme of the last edition of the International Journalism Festival.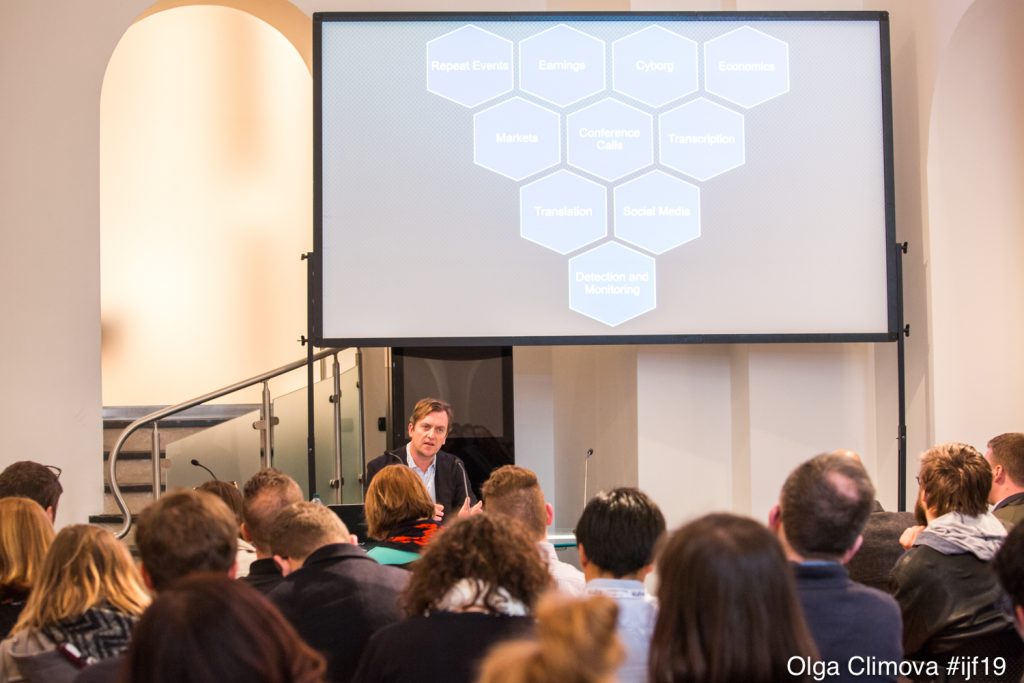 Today we are inviting you to watch "Newsroom technology and the future of journalism". How is AI changing the news? As new technologies, platforms and formats emerge, what are the implications for journalists and readers? This session will explore innovation around storytelling, and look forward to the future newsroom.

(Photo via Berkeley News)