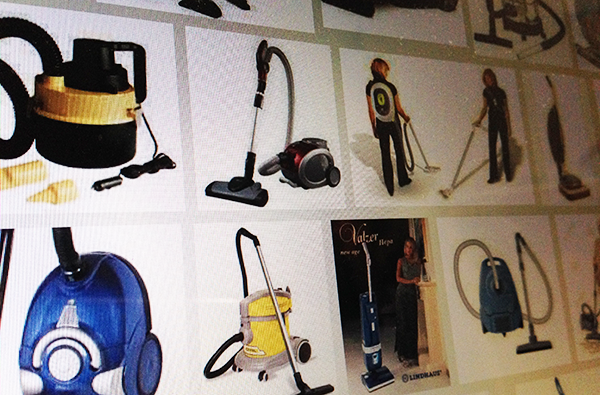 As billions and billions of people came online over the past 15 years, news organizations missed more than a couple of opportunities to make money.
There was the chance to create online spaces where people could gather to discuss what is happening in the world: that gap was filled by Facebook, Twitter, Youtube, Reddit and Tumblr, sites that not only command very large advertising revenues, but now also control the flow of web traffic to news sites.
Then there was the newspaper classifieds market, which went from $20B/year in 2000 to less than $5B/year, as those revenues flew into the coffers of Craigslist, eBay and dozens of other specialized sites.
These days, there is another ship about to sail and news organizations, who are well equipped to handle it, might want to experiment with it. It has to do with how people buy online.
People don't pick where to go on vacation on Kayak.com. Once we land on an e-commerce site, we already know what we want to purchase. The process behind deciding where to go on vacation (or what tablet we'd like to buy) is a long, complex one that has yet to be measured and fully understood.
Chris Dixon, a partner at a far-sighted venture capital firm called a16z, says that when it comes to selling things online, content sites (blogs, news sites, even social networks) are very good at generating intent to buy, but they are cut off from the harvesting of that intent.
Today's link economy is built around purchasing intent harvesting.  (Worse still, it's all based on last click intent harvesting- but that is for another blog post).  Most of this happens on search engines or through affiliate programs.  Almost no one decides which products to buy based on Google searches or affiliate referrers.  They decide based on content sites – Gizmodo, New York Times, Twitter, etc.  Those sites generate intent, which is the most important part of creating purchasing intent, which is directly correlated to high advertising revenues.

But content sites have no way to track their role in generating purchasing intent.  Often intent generation doesn't involve a single trackable click.
This post was written in 2009, and since then, a couple of things have changed. Most notably, advertisers and marketers have begun to spend enormous amounts of money in order to guess what users might want to buy. Data brokers are paid tens of billions of dollars every year to track people online, creating profiles based on their searches, preferences and site visits. These profiles are then used to serve you targeted advertising online.
Despite these investments however, it's still very hard for online marketers to know who wants what, and people like me, who have never owned a car in 31 years of existence, are getting served car insurance ads.
But where do news organizations fit into this?
As Dixon points out, very often people discover new and interesting things through content sites: among those, news organizations have the most experience facilitating that discovery.
About half of the New York Times' enormous weekend edition is a detailed, curated list of things to purchase: books to read, movies to see, clothes and gadgets to purchase, and far-away places to visit.
The same goes for cars, recipes, house&home, fashion: for decades now, each of these supplements (along with magazines' front of the book section) has served as a space where reporters could review what was new and make recommendations to the reader.
While the people taking cues from these recommendations aren't necessarily millennials, they certainly are doing well in the spending power department. It's not by chance that one of the FT's most famous weekend supplements is called "How to Spend It."
So if a lot of people get ideas on where to spend their money from news organizations, why not try to capture and maybe even harvest some of that purchasing intent?
Once again, some tech companies are already leading the way. Pinterest, which helps people discover and 'pin' items they might be interested in, is one of the fastest growing social networks. With tens of millions of users, it raised $762.5M in financing. Fancy, a niche version of Pinterest also born in 2009, has raised $104M.
Yet in this space, news organizations still have several advantages over tech companies.
To start with, an endorsement by a respected media outlet still has the power to make or break a product, service, or destination. If you have any doubts about this, ask a PR shop how many weeks of work went into getting a large newspaper to cover your brand.
The second advantage is that most tech companies dislike human-powered, non-scalable processes such as sifting through new releases and picking the best ones. Whenever they can, techies will try to outsource any selection work to a computer: Facebook's algorithms try to determine which article we want to read, while Foursquare's attempt to suggest the right restaurant to try tonight.
Journalists and editors on the other hand are used to being smart filters, uncovering the gems and the new trends in the sectors they cover. The best among them have the pulse of their beat and an intuition that still works much better than even the most sophisticated algorithms.
Finally, news organizations are not directly involved in the slow train crash of how our personal data is handled by many large tech companies. It's not just data brokers' invasive tracking described above. It's the climate of surveillance around everything we do online that is irking many users, making room for products like Ello (an ad-free social network) and spurring Apple CEO Tim Cook to publicly distance his company from these toxic practices. Less than a month ago Cook wrote:
A few years ago, users of Internet services began to realize that when an online service is free, you're not the customer. You're the product. But at Apple, we believe a great customer experience shouldn't come at the expense of your privacy.

Our business model is very straightforward: We sell great products. We don't build a profile based on your email content or web browsing habits to sell to advertisers. We don't "monetize" the information you store on your iPhone or in iCloud. And we don't read your email or your messages to get information to market to you.
As a former journalist —I used to work as a reporter for the Wall Street Journal and Agence France-Presse— who ran his own startup, I have naturally found myself working on this opportunity. A few weeks ago I launched in Italy an iPhone app to jot down and remember the things you want to do with your free time, like a book you want to read, a film to watch, or a restaurant to try.
The idea is to help people instantly capture their ideas about things they might like. I think that many news organizations should also try make this a part of their business: when people discover a new gadget or a destination, that is when they start to become customers, and that's a very valuable moment.
For publishers, working in this direction will require investment in technology and months of tinkering, trying to figure out what works and what doesn't. It might also involve creating new systems of checks and balances to safeguard reporters' integrity. Dixon says:
Even if there were some direct way to measure intent generation, doing so would be seen by many today as a blurring of the the advertising/editorial line.  So content sites are left only with impression-based display ads, haggling over CPMs without a meaningful measurement of their impact on generating purchasing intent.

All of this has caused a massive shift in revenues from the top to the bottom of the purchasing funnel – from intent generators to intent harvesters.  Somehow this needs to get fixed.
It's an ambitious but potentially very lucrative plan, one that news organizations are well prepared to take on. It's also one they desperately need.