Our personal weekly selection about journalism and innovation.
Stay up to date by subscribing to our Newsletter or by following our Telegram channel, and join the conversation on Facebook, Twitter, and Instagram.
Edited by Marco Nurra
---
Watch all #ijf19 sessions on-demand: media.journalismfestival.com

---
Black hat and white hat publishers. "We pointed out this continual problem of live-streamed terrorists. We demanded that the social channels should do more to stop this. To not provide a platform for this type of exposure, and to live up to their responsibility to prevent things like this from creating copy-cat terrorists. However, while we were having this debate, I noticed that several newspapers had started, like they always do, to cover this attack by including clips from the video, and clips from other video sources showing the same thing. Where they didn't include the video itself, many included screenshots of the video (which created the same result). […] If tech companies should face jail for not taking this type of content down fast enough, give me one reason why newspaper editors should not now go to jail for actively putting it up? This double-standard that exists in the media is embarrassing to watch. We need to take a really hard look at our own industry," writes Thomas Baekdal.

How David Fahrenthold gets ahead of Trump stories. When Fahrenthold began his reporting on the Trump Organization several years ago, he noticed that finding the truth required creative and deliberate reporting, because the narrative of the organization was controlled almost exclusively by Donald Trump himself. "He'd make some great promise," Farenthold says. 'And then you'd find out two years later he was wrong. But then he was down the road, off on something else. So the key for us at the beginning was, Let's just find as many ways over the wall as we can, to figure out what's going on inside. Fahrenthold gets ahead of some stories by trying to be ahead of all of them. He sets reporting goals for himself: ten new attempted contacts and three FOIA requests every day. He creates extensive spreadsheets and takes careful notes— "You should never rely on yourself, even if you're not covering something as chaotic as the Trump presidency"—and turns over every stone imaginable: each financial disclosure, every property tax appeal. When his to-do list runs out, he forces himself to get creative: "Maybe I'll FOIA the Irish government, or I'll FOIA the Scottish government," he says. The approach yields a lot of dead ends. "Sometimes it doesn't see the light of day right away," says Fahrenthold of his reporting's products. "Sometimes it never sees the light of day." Other times, Fahrenthold will receive an unexpected phone call, or a fulfilled FOIA request. "It's like a gift from heaven," he says. "This thing comes in that you forgot you even asked for."
Journalist resigns in protest as Al Jazeera pulls oligarch investigation. Al Jazeera is at the centre of a row over its decision to pull an investigation into a black propaganda campaign waged against a London-based businessman whose Russian father-in-law, a mining magnate, has apparently fallen foul of rivals linked to the Kremlin. The journalist who carried out the investigation, Will Jordan, who has been with the broadcaster for a decade, has resigned in protest at the decision which he claims amounts to censorship.
Turkish police raids activist and journalist Nurcan Baysal's home in Diyarbakır. Turkish police raided journalist and civil society activist Nurcan Baysal's apartment in the south-eastern province of Diyarbakır over an investigation into her social media posts criticising Turkey's military offensive in northern Syria.

As part of its global CrossCheck initiative, First Draft launches nationwide project to help prepare US newsrooms for online threats ahead of 2020 election. Craig Newmark Philanthropies joins Google News Initiative in supporting organization's mission to reach every journalist in every state.
Claire Wardle TED2019: How you can help transform the internet into a place of trust. How can we stop the spread of misleading, sometimes dangerous content while maintaining an internet with freedom of expression at its core? Misinformation expert Claire Wardle explores the new challenges of our polluted online environment and maps out a plan to transform the internet into a place of trust — with the help everyday users.
Information disorder: The techniques we saw in 2016 have evolved. We are increasingly seeing the weaponisation of context,' says First Draft US director and co-founder Claire Wardle in the third of a new series of guides addressing trust and truth in the digital age.
What if scale breaks community? How three news organisations are rebooting audience engagement to fight online toxicity and political attacks: a new report from Reuters Institute. Digital-born news organisations in the Global South are retreating from engaging audiences at-scale through open social media channels, and they are focusing instead on building "narrower, stronger, and deeper" relationships with their audiences. This shift comes in response to mounting political pressures —including targeted, orchestrated attacks on their operations and journalists— and rising audience toxicity. As a result, they're emphasising acts of civic engagement designed to prompt community action, offline events, new technological solutions, and membership programmes over the pursuit of pure volume and empty reach.
UK queries Facebook decision to exempt political statements from fact-checking. The UK parliament has demanded to know why Facebook has decided to exempt political statements from its fact-checking programme – removing all bars on political candidates lying in paid adverts.

Twitter says it now removes half of all abusive tweets before users report them. Twitter says more than 50 percent of tweets identified as abusive are now being flagged by its automated moderation tools first and taken down before a user reports them. Improvements in its machine learning model for identifying problematic tweets enabled the faster moderation, Twitter said.
From newsroom to newsletter: How local journalists are DIYing important coverage via email. Just as blogging allowed a new cadre of journalists to work outside established news organizations in the early 2000s, the email newsletter boom has done the same in local communities.
The media has turned a corner and is normalizing Trump less. It's about time. "With tougher questions, less false equivalence and more directness, the news media seems to have quietly removed its Trump-normalizing gloves in the past few weeks. I look at why (finally) and whether the damage (to citizens) already done is irrevocable," writes Margaret Sullivan.
LinkedIn now has a newsroom of 65 journalists. It's hiring more. LinkedIn's editorial strategy depends on conversations happening on the website itself. This is when "curate" comes into play. Some of the organic conversations on LinkedIn stem from the Daily Rundown, a round-up of news LinkedIn began sending as a notification to US users in June 2017. It's now available in 12 countries and in seven languages. The headlines are viewed by more than 40 million members and receive 1 million clicks every day, according to LinkedIn. A new design for the Daily Rundown — codenamed "Project Breakfast" — is currently rolling out to LinkedIn users.

Bobby Lewis watched Fox News every day for 44 months – here's what he learned. "It was 9 February 2016, when I began my career as a critic of Fox News at Media Matters for America, a not-for-profit progressive research center dedicated to monitoring, analyzing, and correcting conservative misinformation in the US media. […] And after consuming thousands of hours of Rupert Murdoch's finest drivel, I've learned a few things about how America's No 1 news network is dragging the United States into ruin."

---
The International Journalism Festival #ijf19 On-Demand
Every week, one recommendation from the extensive programme of the last edition of the International Journalism Festival.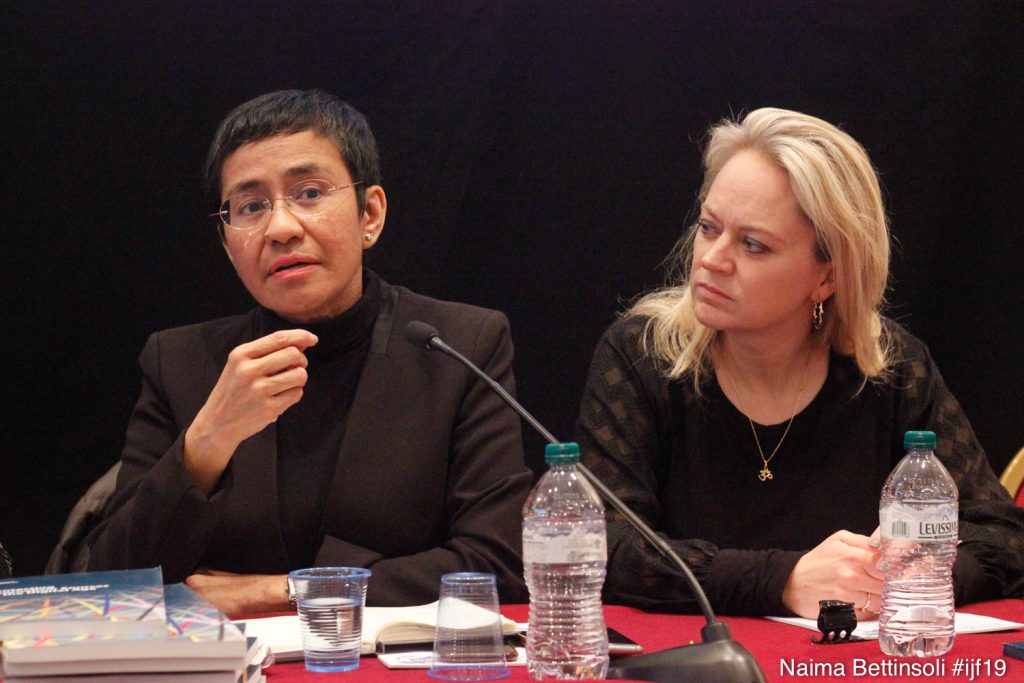 Today we are inviting you to watch "Journalism, fake news and disinformation: equipping journalism for the fightback". The targeting of journalists and news organisations – by states, populist politicians and deceptive corporate actors – makes fighting back against disinformation, misinformation and 'malinformation' a critical mission for journalism in 2019. But how can that best be achieved? What new knowledge, skills and tools do journalists and news publishers need to tackle the scourge of 'information disorder'?

(Photo via Breaking Bad)