The International Journalism Festival weekly round-up. Stay up to date by subscribing to our newsletter, by following our Telegram channel, or by joining us on Facebook and Twitter.
Cyprus Confidential. A new investigation by ICIJ and 68 media partners exposes the sprawling financial industry that has powered the Putin regime as it dominates its neighbors — and undermines the West.
Anna Politkovskaya: Russian convicted of journalist murder gets pardon. One of the five men convicted over the 2006 murder of Russian journalist Anna Politkovskaya has been pardoned after fighting in Ukraine. Ms Politkovskaya's family and former employer Novaya Gazeta described the decision as a "monstrous injustice."
Journalist casualties in the Israel-Gaza war. As of 16 November, at least 42 journalists and media workers have been killed since the war began on 7 October. The Israel-Gaza war has been to the deadliest month for journalists since CPJ began gathering data in 1992.
How deadly is the Israel-Gaza war for journalists? More than one journalist a day has been killed since the start of the war last month.
RSF and 16 partners unveil Paris Charter on AI and Journalism. The Charter defines ethics and principles that journalists, newsrooms and media outlets around the world will be able to appropriate and apply in their work with artificial intelligence.
'Our work has never felt more important.' Phil Chetwynd oversees a team of 1,700 journalists as AFP's global news director. In the wake of Israel bombing his agency's Gaza HQ, he writes about the challenge of covering the conflict and the plight of his nine staff trapped in the Gaza strip.
Content from our partner McKinsey & Company

Investing in start-ups
can help you tap external innovation, as long as you avoid the pitfalls. In a
recent epiosde
of McKinsey's Inside the Strategy Room podcast, Matt Banholzer and Sid Ramtri discuss why companies should consider corporate venture capital (CVC) as a way to boost innovation, how they should approach it, and what they can expect from it.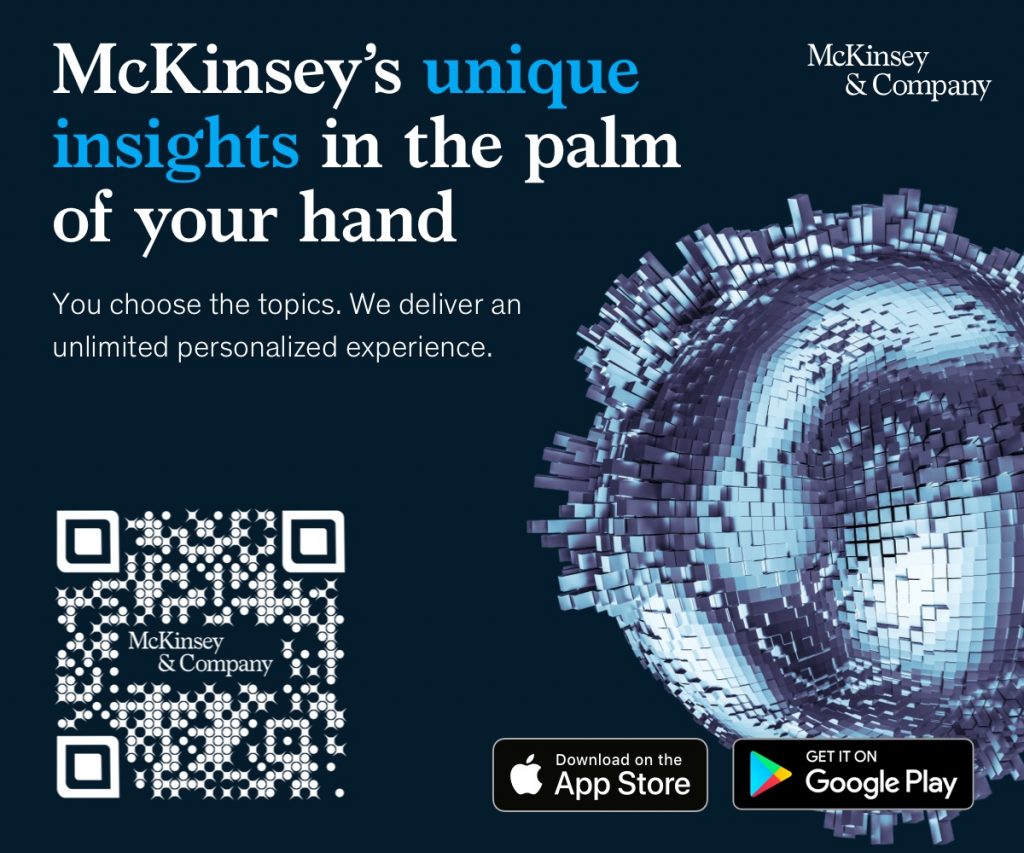 Media Viability Accelerator enters new phase. Launched at the 2023 Summit for Democracy and currently under rapid development in a pilot phase, the MVA Forward program is funded by USAID and Microsoft and implemented by Internews and its partners. The public-private partnership is an investment in preserving independent media so that citizens can hold power to account, make informed decisions, and bolster democracy.
The 2023 Rory Peck Awards finalists and winners. The Rory Peck Trust is dedicated to the support, safety and welfare of freelance newsgatherers around the world.
Why Germany's most profitable news publisher is staying free online. Interview with the Chief Operating Officer of t-online parent company Ströer Content Group.
Hungarian plan to target foreign influence fuels NGO and media fears. Campaigners say 'sovereignty' law is further step by Viktor Orbán to silence critics and solidify control.
How Polish publisher OKO.press earned over half a million euros from readers' tax donations. Interview with OKO.press, a Polish nonprofit outlet which uses local fiscal law to the benefit of its reader revenue model.
How much do Google and Meta owe US publishers? Twelve billion dollars, a new study says. Google and Meta, unsurprisingly, do not agree.
Slovakia: new PM rages against media while Culture Minister plans future of public service media. Country's journalists fear for the future as Ministry of Culture handed to far-right conspiracy theorist.
Image credit: screenshot from home page of ICIJ Cyprus Confidential