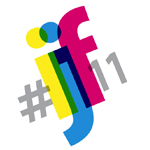 Sunny Saturday morning started with a many-sided discussion of one of the most ambiguous topics of the recent time: the case of Wikileaks. Daniel Domscheit-Berg, former spokesman of Wikileaks, Peter Ludlow philosopher, Northwestern University, Chicago, Dan Roberts national editor The Guardian and other special guests are participating today in Wikileaks symposium, which is taking place from 9.30 to 13.00 at Sala Raffaello, Hotel Brufani.
New forms of news-making in the age of multimedia technologies will be in the focus of panel discussion at 14.00, Sala Raffaello, Hotel Brufani. Among the speakers are Justin Peters, editor Columbia Journalism review online and Simon Rogers, editor of Guardian Datablog and Datastore.
Non-profit to the rescue: panel discussion at 15.00, Sala dei Notari, is dedicated to non-profit media as new experimentation spaces for various forms of journalism. The media in the changing world: under review of various meetings during the day will be the role media plays in the recent events in Middle East and North Africa.
At 16.30, Sala dei Notari – panel discussion (Media?) revolution in Tunisia, Egypt, Libya, … With partecipation of Ahmed Ashour, general manager of Al Jazeera Talk and Sami Ben
Gharbia, Global Voices.
At 19.00, Centro Servizi G.Alessi – panel discussion Africa: media and tecnology for transparency and participation.
And also: book and documentary presentations, interviews, meetings – all are absolutely worth participating!
You can find here the English-language brochure in pdf.
Kristina Kogan