The International Journalism Festival weekly round-up. Stay up to date by subscribing to our newsletter, by following our Telegram channel, or by joining us on Facebook and Twitter.
Brent Renaud, Yevhenii Sakun, and the grave dangers on the ground in Ukraine. The veteran American conflict reporter and filmmaker was killed while covering the war in Ukraine, reportedly after Russian forces opened fire on a car at a checkpoint in Irpin, near Kyiv. He was fifty.
Veteran cameraman and Ukrainian journalist killed near Kyiv while reporting for Fox News. Killed in the attack were Pierre Zakrzewski, a 55-year-old longtime war photojournalist, and Oleksandra "Sasha" Kuvshynova, a 24-year-old Ukrainian journalist working as a consultant for the network. Fox News correspondent Benjamin Hall was seriously injured and remains hospitalized.
Journalist killed in Mexico, eighth so far this year. Armando Linares was shot to death in the town of Zitacuaro, close to the monarch butterfly wintering grounds in the mountains west of Mexico City. An unprecedented spate of killings that has made Mexico the most dangerous place in the world for the press.
Calling the war 'war': Meduza's Galina Timchenko bucks Russia's censorship on Ukraine. The Kremlin was infuriated by editor Galina Timchenko's coverage of Russia's incursion into Ukraine. So it pressured her boss to fire her. Timchenko left Moscow with much of the staff from her popular website, moving to Riga, Latvia, where they could work free of Kremlin censorship. That may sound like today's news, but it actually happened eight years ago – the last time Russia invaded Ukraine.
How France's Mediapart built a successful news model around investigative journalism. Over the years there has been no shortage of superlatives in the press to describe Mediapart's fortunes. The growth of the paywalled investigative news site exceeds that of nearly all other media outlets in France, most of which are in the hands of industrial conglomerates. Amid a crisis of confidence in the media, the financial health of this wholly independent organization commands respect.
'I'm on the frontline in Mariupol': the Chinese reporter embedded with Russian troops. Lu Yuguang of Chinese news outlet Phoenix TV appears to have gained exclusive access to Moscow's side of the invasion of Ukraine.
Content from our partner McKinsey & Company

Tech trends for 2022.
What technology trends are top of mind for business? We asked leaders in industry, academia and at McKinsey to share their perspectives on what's likely to headline business agendas this year, trends that could—but shouldn't—slip through the cracks, and what executives should think about when considering new technologies.
Here's what they told us.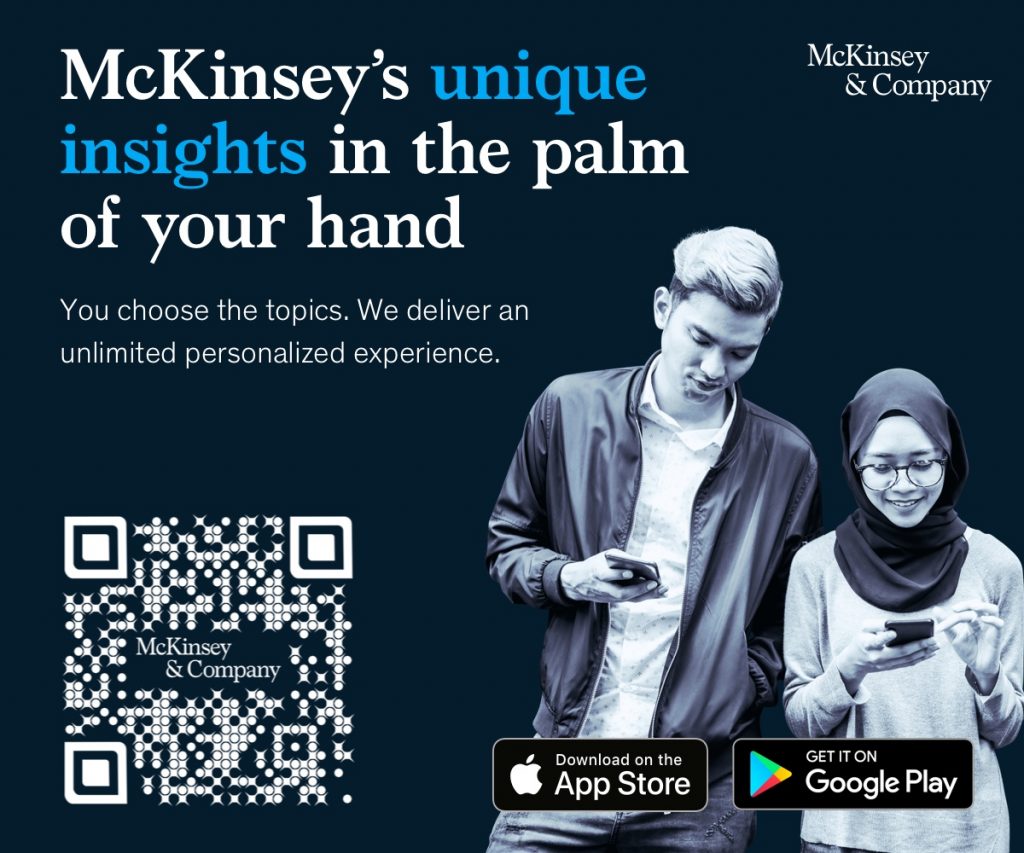 More than $4 million has been raised for independent Ukrainian media. Here's where it's going. Money is pouring in for the Ukrainian journalists covering the invasion of their homeland. A fundraising campaign organized by journalism groups The Fix, Are We Europe, Jnomics, and Media Development Foundation has raised more than $4 million in a little over two weeks.
Fighting for a free press in Ukraine — and beyond. As Ukrainians defend their country against the Russian invasion, journalists there and in other post-Soviet states guard their fragile press freedoms.
How an independent broadcaster in Ukraine is defying the invasion. The TV and YouTube channel hromadske has been forced to abandon its studios but keeps the news flowing.
How the West can help the media victims of Putin's war. Russia's independent journalists are fleeing. That's not only a tragedy for Russians but also for the rest of us who need to know what the increasingly isolated leader of a nuclear superpower is doing.
New research will map digital native media from 43 countries in Europe. SembraMedia today announces with partners European Journalism Centre (EJC), Google News Initiative (GNI), International Media Support (IMS), and Global Forum for Media Development the launch of Project Oasis; a new research study into the sustainability of digitally native media organizations in 43 countries across Europe.
Russian state TV editor interrupts live news broadcast with anti-war message. During an evening news broadcast on March 14, Channel One editor Marina Ovsyannikova ran on stage with an anti-war banner that read, "No War. Stop the war! Don't believe the propaganda! They're lying to you here! Russians against war."
How TikTok, Telegram and Facebook are being used and misused to talk about the war in Ukraine. Russia cracked down on Western social media and free press in the country. On the other side, the West is blocking Kremlin-backed media. This hasn't stopped disinformation campaigns.
Photo: Oleksandra Kuvshynova and Pierre Zakrzewski, credit Lucas Tomlinson/Twitter