The International Journalism Festival weekly round-up. Stay up to date by subscribing to our newsletter, by following our Telegram channel, or by joining us on Facebook and Twitter.
How you can report on the toxic hot spots near you. A journalist's guide for investigating cancer-causing air pollution from industrial facilities by using ProPublica's original air toxics map and data.
Pope thanks journalists for helping expose Church sex scandals. Pope Francis on Saturday thanked journalists for helping uncover the clerical sexual abuse scandals that the Roman Catholic Church initially tried to cover up.
Greece: alleged 'fake news' made a crime. New law could lead to journalists being jailed.
Freelance reporter murdered for investigating illegal clinics in northeastern India. The charred body of Budhinath Jha, a freelance reporter also known as Avinash Jha, was discovered at the foot of a tree beside a highway in Madhubani district on 12 November. It was identified by a ring on his finger and a chain around his neck.
What major themes will we see in global media in 2022? What should we see more of? A new year is near, and while the world has continued to grapple with moving beyond COVID-19 and its effects, what new themes will 2022 surface? Journalists, media executives, columnists, commentators, and media critics—from the US and around the world—offered McKinsey their perspectives on what will make the news, from climate change and misinformation to the growing role of artificial intelligence and global supply-chain challenges. And, critically, what is unlikely to merit the headlines we all ought to see more of in the coming months.
Commission on Information Disorder Final Report. America is in a crisis of trust and truth. Bad information has become as prevalent, persuasive, and persistent as good information, creating a chain reaction of harm. It makes any health crisis more deadly. It slows down response time on climate change. It undermines democracy.
Will Poland be the only EU country to jail a journalist for doing their job? Gazeta Wyborcza reporter Katarzyna Włodkowska is facing a possible 30-day prison sentence for refusing to reveal her source for a story about the assassination of Gdansk's mayor in 2019.
Content from our partner McKinsey & Company

Being transgender at work.
Although corporate America has stepped up its public support of LGBTQ+ rights, it still has a long road ahead to foster a truly inclusive environment for transgender employees.
A new report
looks closer at the challenges and opportunities.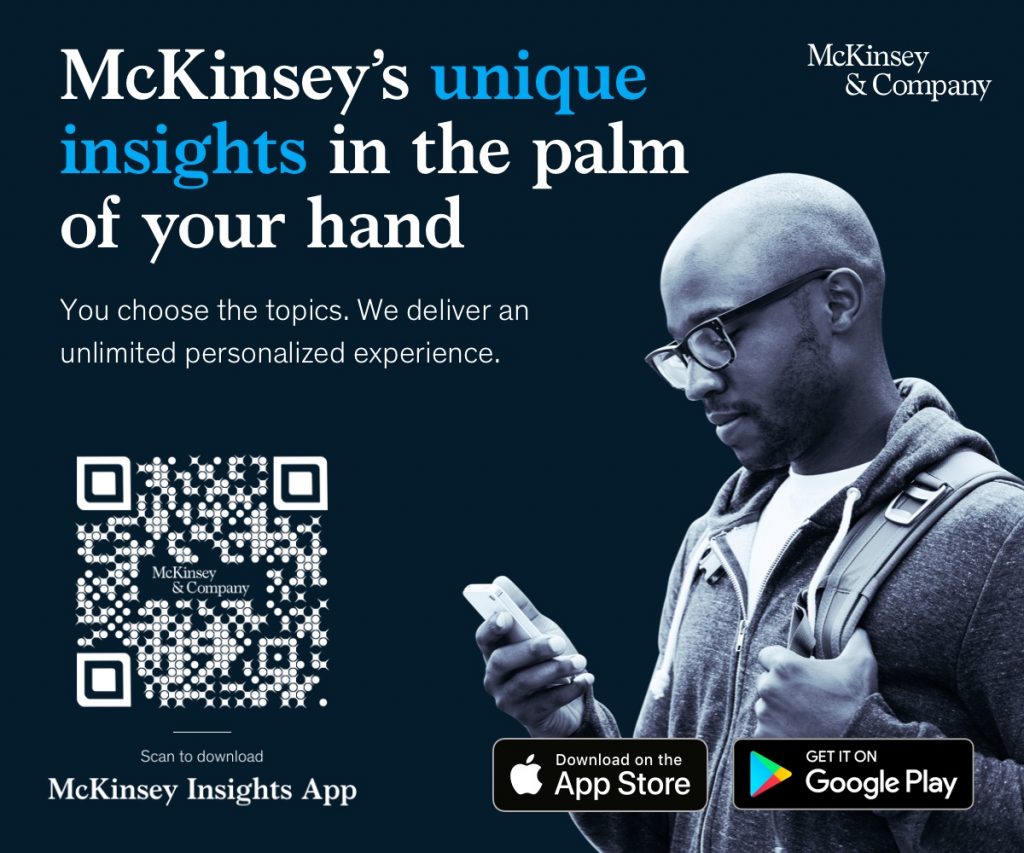 Journalism at COP26: the missing voices and a taste of a more inspiring way forward. Climate change journalism is not something that can be pushed down the screen, to the back pages, to the end of the news bulletin. It's already something that affects all aspects of our lives, whether we are ready to read about it or not.
Australian journalist loses court appeal to keep confidential source a secret, could be jailed for up to five years. The journalist, known only as F, had argued in the Court of Appeal that he should be protected from revealing a source under a public interest immunity, but it was dismissed.
How West African media use WhatsApp to relay information. WhatsApp, the most widely used messaging application in most West African countries, has become a favoured tool for several media in the region. How do they proceed to reach more readers?
Looking at the impact of the Google News Initiative. When we launched the Google News Initiative in 2018 with a mission of helping to create a sustainable landscape for journalism, the news industry and the world were in very different places. Now, more than three years later, we are reflecting back on what we've accomplished together with news organizations, nonprofits and journalists at the same time as we deepen our commitment to these challenges.
China making example of jailed Wuhan Covid journalist, says lawyer. The detention of Zhang Zhan, the Chinese journalist jailed after reporting on the Covid pandemic in Wuhan, is intended as a "warning to others", her former lawyer has said, as calls grow for her emergency release on medical grounds. Her reports challenged official claims about the Wuhan lockdown and the outbreak, which authorities had attempted to cover-up. On Thursday she was awarded the Reporters Without Borders' 2021 Press Freedom award for courage.
Constructive Journalism Lab: meet the fellows. More than 300 media workers applied but DW Akademie has now selected 15 outstanding journalists from Africa and the Middle East who'll be trained in constructive journalism. You can learn more about them here.
Hong Kong ousts Economist journalist Sue-Lin Wong without explanation, in latest blow to press freedom. Wong is the latest to be ousted following Victor Mallet of the FT, Chris Buckley of the NYT and Aaron Mc Nicolas of HKFP. A week ago, Beijing claimed press freedom "has not been affected at all."
AI journalism starter pack. A guide designed to help news organisations learn about the opportunities offered by AI to support their journalism.
Photo credit: via Pixabay