The International Journalism Festival will be completely free of charge, as every year.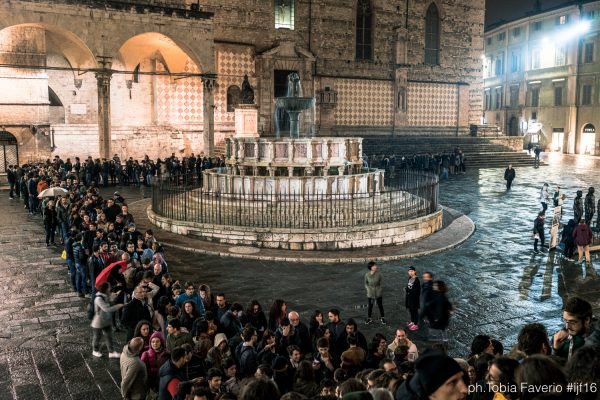 FREE ENTRY
The festival is completely free of charge: free entry for all attendees for all sessions on a first-come-first-served basis.
PRESS ROOM & INFO POINT
Are you looking for information, a festival brochure, a place to write? The festival Press Room (open daily from 10.00 to 18.00) and festival Info Point (open daily from 09.00 to 19.00) are in the Hotel Brufani in Piazza Italia, Perugia.
BROCHURE
Read, download and share the #ijf17 brochure.
WITH TELEGRAM AT THE FESTIVAL
We have an official channel on Telegram, but during the days of the Festival we don't want to shower you with notifications: this is why we created @IJFbot, a bot you can consult whenever you need information about ongoing sessions, about how to find a given venue, or about #ijf17 speakers.
LIVE STREAMING OF SESSIONS
Worried about missing some festival sessions? Too much interesting content to follow directly? No problem! We launch this year our new video platform media.journalismfestival.com, offering live streaming AND videos on demand for all 2017 festival sessions. Plus an archive of all sessions from previous festivals back to 2013. You will be also able to follow all sessions live-streamed on the festival website and on the festival YouTube channel.
SESSIONS ON YOUR SMARTPHONE
In order to help you choose from over 250 scheduled sessions, we have inserted the "Add to Calendar" button on each session. Supported by iCalendar, Google Calendar, Outlook, Outlook Online and Yahoo! Calendar.
FREE WI-FI
The festival provides free Wi-Fi to all festival attendees in all festival venues, with Wi-Fi name #ijf17 and Wi-Fi password #ijf17
FESTIVAL VENUES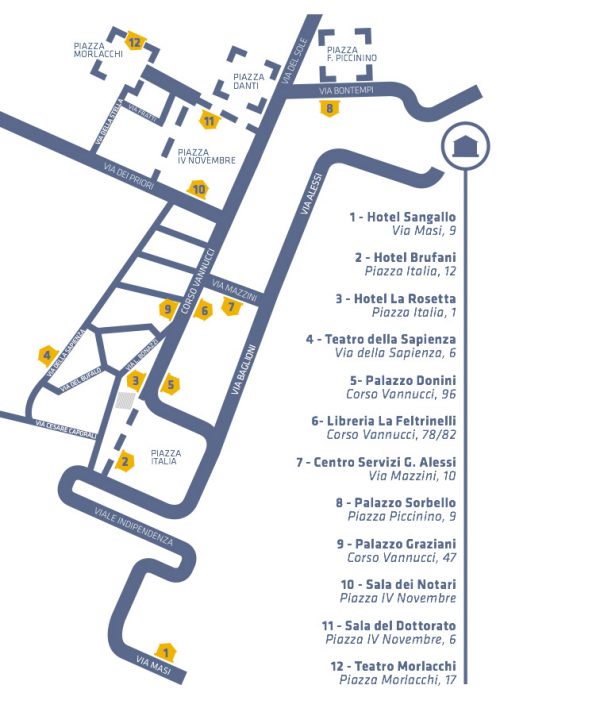 …