#ijf17 day by day: Sunday 9 April
9 April 2017 italian version
We invite you to check out the full festival programme on the website, but to provide a taster we have prepared the following brief overview. By clicking on +info► you can link to full details of each session, and then add it if you wish to your personal festival day-by-day agenda on your computer or smartphone.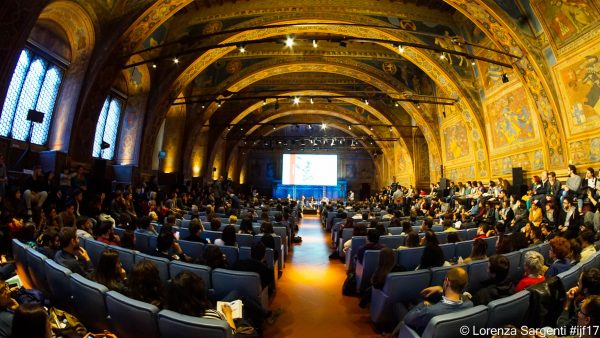 …
11:00 – 12:00 > Hotel Brufani – Sala Raffaello | panel-discussion
Europe at the crossroads +info►
Last year saw European identity tremble after the referendum on Brexit, which expressed a previously unthinkable scenario, that of the exit of one of its most important countries, considering that English is the official language of the EU. A scenario that adds to the overall rise of the populist and xenophobic right, whose political agendas are aimed against EU constitutive values – and the single currency. In a two-speed Europe, where the economic crisis still continues and threatens the stability of countries such as Greece, what are the scenarios ahead? Is there an opportunity to restart from Brexit, building a Europe with a stronger and more heartfelt identity?
12:00 – 13:00 > Hotel Brufani – Sala Raffaello | in-conversation
Truth is a lost game in Turkey. Don't let the same thing happen to you +info►
On how post truth has taken the place of reality in Turkish politics, starting some 15 years ago. Who was the main architect of this process? What role has the media had in this sea-change? Why did they stop involving real experts in certain fields and instead rely on spin doctors or on people only interested in mystifying reality? And above all why have Turkish citizens decided to believe all this? A testimony on how Turkey – and specifically political communication in Turkey – has changed over the last 15 years. And on the sudden realisation that this change had become irreversible. The Turkish journalist and author Ece Temelkuran will be interviewed by Marta Ottaviani. The interview will take as its starting point the 15 December 2016 Guardian opinion piece by Ece Temelkuran entitled Truth is a lost game in Turkey. Don't let the same thing happen to you.
…