#ijf17 on social media: day 2
7 April 2017 italian version
Conversations about the International Journalism Festival (IJF) continue to grow on social media, as #ijf17 reached 8.034 mentions during the second day, over the double compared to the first day and 7.5% more than the second day of last year's edition.
The international aspect of the event is reflected in the mentions; a little over half of them comes from Italy [51.6%], while the rest comes from the rest of the world, with a concentration in the UK [11.2%] and USA [10.4%]. It's not by chance that the official hashtag was among the trending topics on Twitter in Italy (it stayed on top throughout the whole day), in the US and in the UK.
There is a slight male predominance [54%] among those who mention the Festival on social media and, concerning the age, a clear predominance of people over 35. The peak has been reached at 11am.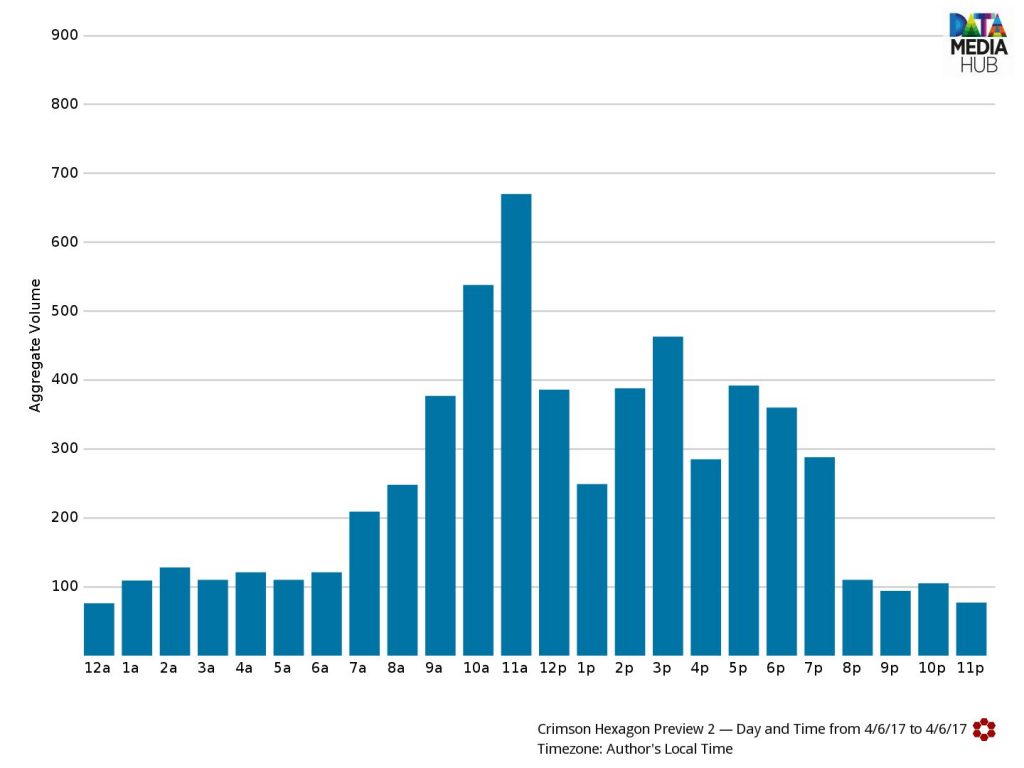 The largest number of mentions, nearly 10% of the total, obviously, is represented by
@journalismfest. Follows @marcobardazzi with 218 mentions and @ilcarriero with 192 mentions. It's interesting to note that both accounts are linked to events about brand-related journalism, with Marco Bardazzi in "Companies or the media: where do readers get their news from?" and Cristiano Carriero in "Free spirit: the evolution of enogastronomic journalism".
Besides #ijf17, the "top hashtags" were #energytelling, with 421 mentions, #fakenews, mentioned 328 times, and #FreeTurkeyMedia with 315 mentions. The "topic wheel" gives an overview of the most mentioned topics and accounts.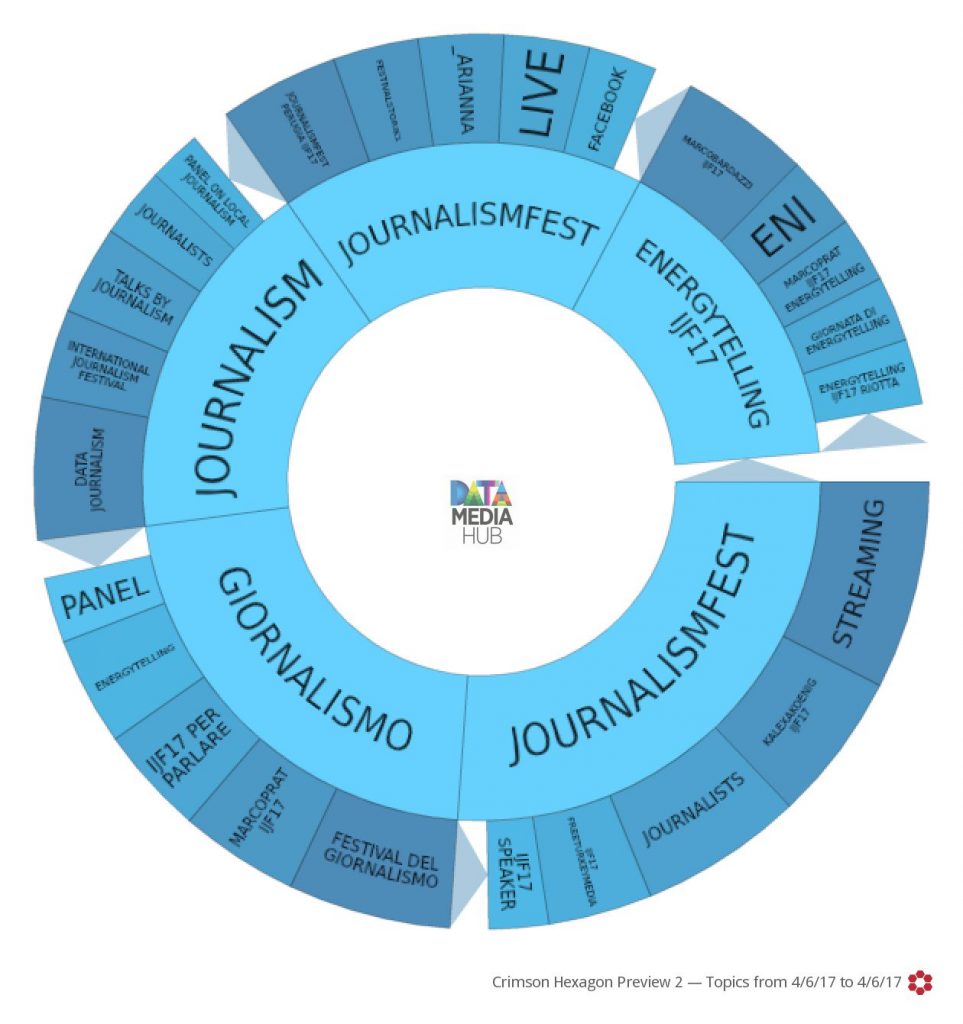 The most influential author on Twitter was the Head of Social Media at @welt and @N24, Niddal Salah-Eldin: @Nisalahe. Posts on Twitter by @journalismfest were nearly a hundred between tweets and retweets. Among these, the one about freedom of information in Turkey received the most engagement.
The audience of the panel showed its support to the #FreeTurkeyMedia initiative for all Turkish journalists that are now in jail. #ijf17 pic.twitter.com/OZEqRuWcJd
Carminati and Lirio Abbate dominate the Festival Facebook page. In the evening of Thursday 6 April 2017, in Sala dei Notari, they told the audience about the mechanisms behind the largest mafia association in Rome: Mafia Capitale.  The post on Facebook scored 137 "reactions", 65 share and various comments, making it the topic with the highest engagement on this channel.
The image below summarizes how the different topics discussed during the second day are aggregated by clusters.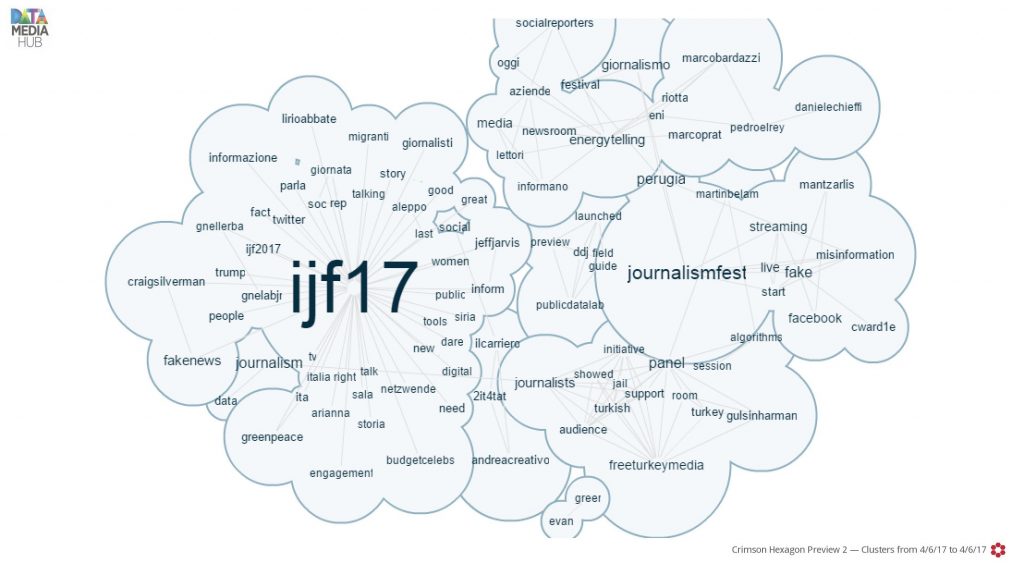 …