#ijf18 day by day: Wednesday 11
11 April 2018 italian version
We invite you to check out the full festival programme on the website, but to provide a taster we have prepared the following brief overview. By clicking on +info► you can link to full details of each session, and then add it if you wish to your personal festival day-by-day agenda on your computer or smartphone.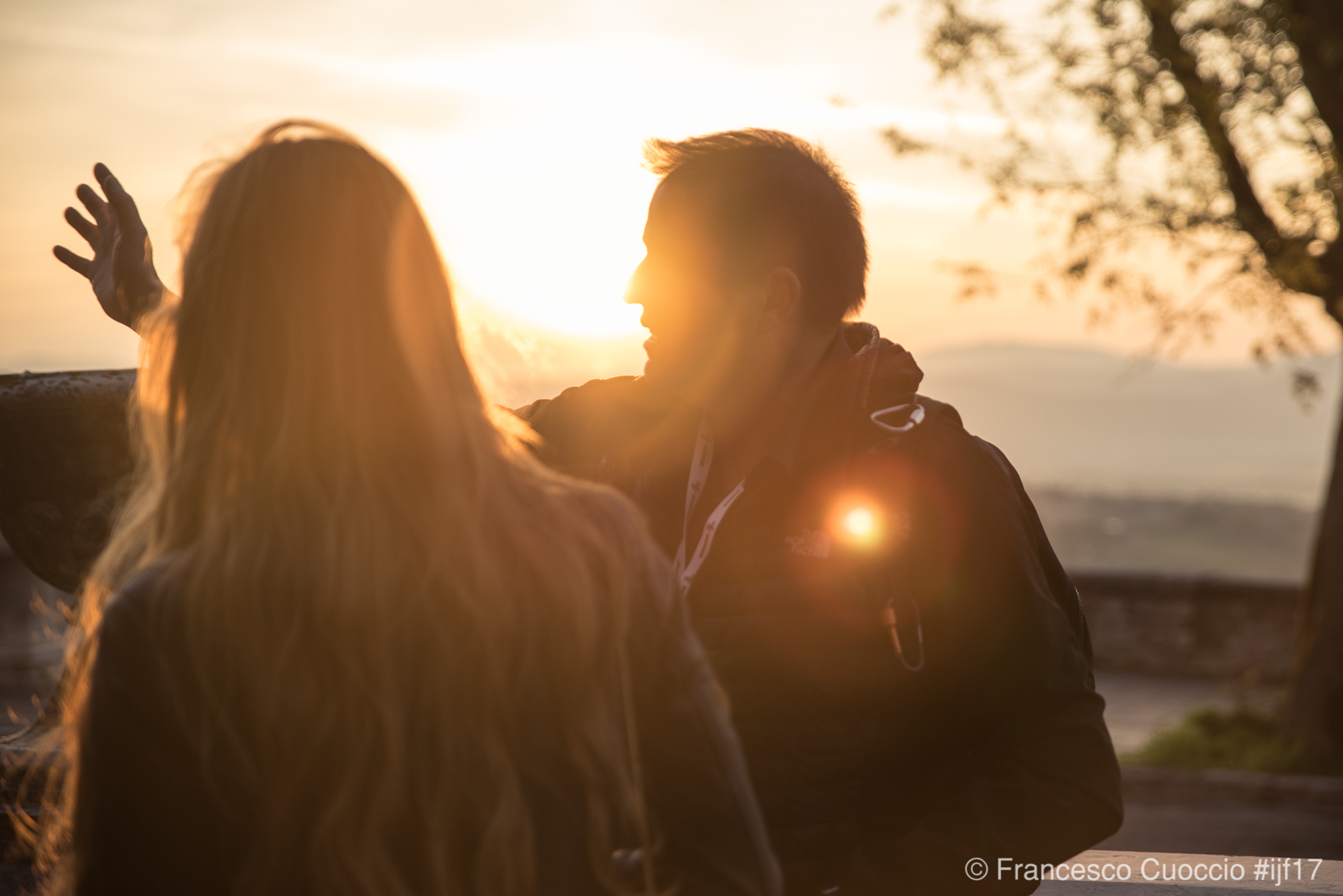 …
11:00 – 13:00 > Hotel Brufani – Sala Raffaello | workshop
How journalists can build informed communities on Facebook +info►
People across the world use Facebook to connect and interact with each other. This workshop will explore how using Facebook products such as Groups and Facebook Live can help journalists discover content, develop an audience and enhance their storytelling through building engaged communities. Organised and sponsored by Facebook.
15:00 – 16:00 > Hotel Brufani – Sala Raffaello | presentations
14 tips to build mobile storytelling communities +info►
Learn from the most innovative community journalism and citizen storytelling projects all over the world. From empowering creators to identifying the right technologies, we share best practices from 25 countries.
17:00 – 18:00 > Centro Servizi G. Alessi | in-conversation
Battle at the poles +info►
The North Pole and South Pole, among the most remote areas of the planet, are threatened by climate change and the exploitation of natural resources. The Greenpeace ship Arctic Sunrise recently led a three-month mission to the Antarctic Ocean as part of a campaign aimed at claiming the creation of the largest protected area on Earth, in the Antarctic Ocean. On board was Nick Clark, Al Jazeera's environment editor. In conversation with Nick will be Andrea Purgatori, president of Greenpeace Italy, who spoke on the La7 Italian television program Atlantide about the commitment of the environmental association to save the Arctic from oil drilling.
18:00 – 19:15 > Hotel Brufani – Sala Raffaello | photojournalism
A decisive moment: reimagining photojournalism for a digital future +info►
There is no communication and storytelling medium facing greater disruption by the digital revolution than photography. Anyone with a smartphone and a bit of good timing can compete with the most seasoned photojournalist for space on the front page or homepage, and our collective imagination. But the challenge runs much deeper than the occasional lucky shot from a bystander. The sheer volume of images that now circulates across social media poses fundamental questions of attention and aesthetics, ethics and economics that have ramifications for professional photographers and photo editors, as well as the news industry and public interest as a whole. Still, the same technological innovations turning the industry on its head hold the seeds for photojournalism to be reinvented for the 21st century. And as we've seen from Syria to Charlottesville, the power of photography remains unique in the way it can capture those *decisive moments* that cut through the noise, and bear witness to our world. The panel will explore some of the most innovative new ways of telling stories with still images, ask how longstanding ethical standards can be protected and look for new business models that can help protect the very idea of photojournalist as a viable career path.
…