It's December so it's time for (new) toys to be thrown out of the pram and reviews of the year. While Twitter, Google, Facebook have put together celebrations of 2012, media websites have offered extensive rumination over their version of the best of 2012. NiemanLab and GigaOm for example asked their experts and readers for thoughts on the year ending and the year to come. Three distinct digital media innovation categories emerged: the redefinition of webpage content, of news websites and of digital advertising.
The redefinition of webpages and online services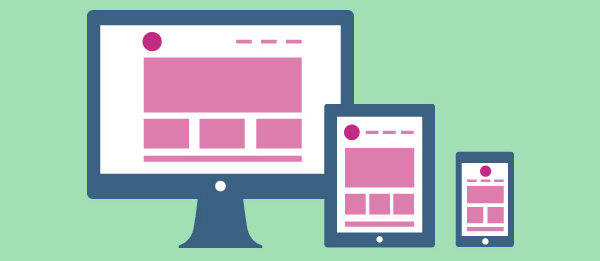 In the opinion of Andrew Pergam, video editor of The Washington Post, one of the most interesting developments of 2012 has been the reconstruction (graphical and non-graphical) of news websites. An example is HuffPost Live, whose home page is now dominated not so much by video content as by engagement tools. Readers are encouraged to take part in discussion via webcam and chat and to follow the news in real time on the home page. The reader's contribution becomes part of the content itself.
Websites such as UsaToday and Quartz – recently followed by Mashable – have also been reconfigured to a tablet-oriented reading experience through a content layout similar to an iPad application. We're dealing here with what is now called responsive design – and 2013, in the opinion of Pete Cashmore, will undoubtedly be the year of responsive design. Websites are trying to latch on to the versatility, and above all the economic potential, of apps. An advantage for apps which, as Robert Andrews notes, is likely to evaporate fairly quickly.
The redefinition of news websites

We've recently seen the agreement between The New York Times and Flipboard and the metamorphosis of Twitter from communication tool to news aggregation hub. In the opinion of Mathew Ingram, 2013 could see Twitter become a new competitor of the classic media company. Twitter has already begun to control and to monetise its multimedia content, to the point where it has sealed the role of news streamer and super source through specific deals with events or media players.
For Monica Guzman, writing for NiemanLab, one of the most interesting 2012 new media ideas is Ben Huh's Circa, an iPhone app which destructures news ìnto so-called atomic units. Guzman is enthusiastic about "being able to follow breaking news stories in a new way" and hopes similar projects will follow suit in the coming months.
The New York Times has announced that it intends to begin ebook publishing on 17 December. A dozen or so ebooks of 10-20 thousand words each will be published in partnership with Byliner on culture, sport, business, science and health – all at a price of about 3 dollars. Meanwhile, in partnership with digital publisher Vook, the NYT will print a selection of its articles in a project called TimeFiles. Some 25 ebooks will be made available (also beginning 17 December) on Kindle, iBooks, Nook and NYT Store (among the book titles, to give an idea of likely content, is "The fall of the Berlin wall"). The goal is to win over new readers on new platforms with new types of longform content.
The redefinition of digital advertising


The media is changing fast, and so is advertising. Sponsored content is on the rise, as seen in Gawker or BrandVoice of Forbes, not to mention Insight on Boston.com and the launch of Bullettin on Quartz (the financial offshoot of The Atlantic).
As Jeff Roberts notes, online media needs to grab the attention of advertisers and succeed in drawing away clients – and market share – from traditional media like TV, which despite all the changes still dominates the market but where advertising costs a lot (and where, according to Janko Roettgers, competition from online media will really begin to bite in 2013). New techniques of attracting advertisers, inviting them to invest less but in more innovative and "intelligent" ways, will emerge. A classic example is the time machine of BuzzFeed of a few months ago, which reset the website homepage – sponsored by General Electric – in the style of different historical periods, as mentioned by Alyson Shontell in Business Insider: «Inside Buzzfeed with Jonah Peretti».
So what should be expected in 2013? Robert Andrews, in «What we'll see in 2013» for GigaOM, reckons branded content will become more and more widespead. He adds a word of warning however: this trend will test readers' ability to distinguish between editorial content and advertising, assuming this distinction still matters to them.