The International Journalism Festival weekly round-up. Stay up to date by subscribing to our newsletter, by following our Telegram channel, or by joining us on Facebook and Twitter.
NarcoFiles: The New Criminal Order is an international investigation into modern-day organized crime and those who fight it. A collaboration organized by OCCRP between more than 40 media outlets, it is the largest investigative project on organized crime to originate in Latin America. The project was sparked by a leak of emails from the Colombian prosecutor's office. The resulting deluge of stories provides a rare window into how criminal groups are collaborating, communicating, and innovating in a globalized world.
At least 32 journalists and media workers killed in Gaza. As of 8 November, at least 32 Palestinian journalists and media workers have been killed, several have been injured and others are missing during the war in Gaza.
How 13 news publishers are using WhatsApp Channels. We talked to the Financial Times, La Nación, The New York Times, Vox, Chilango, the Times of India, and others about their early experiments sharing news on the world's favorite messaging app.
Carmen Aristegui: a target of gendered disinformation, censorship & surveillance in a climate of impunity. A big data case study by ICFJ on the multi-award-winning Mexican investigative reporter.
The Night Doctrine: Propublica's first animated documentary traces reporting on Afghanistan's zero units. In 2022, reporter Lynzy Billing wrote a powerful investigation into squads of deadly commandos who had killed hundreds of Afghan civilians. "The Night Doctrine" is a short, animated documentary following her reporting.
Media Confidential. AI and the future of journalism, with Mathias Döpfner. One of the key figures in global media talks to Alan Rusbridger and Lionel Barber about how artificial intelligence will transform the industry.
Content from our partner McKinsey & Company

A new McKinsey Health Institute survey
offers insights into how organizations can help create a workplace that prioritizes physical, mental, social, and spiritual health for employees. A
new article
by Jacqueline Brassey, Brad Herbig, Barbara Jeffery, and Drew Ungerman dives into the survey results and outlines how addressing holistic health can help both employees and organizations flourish.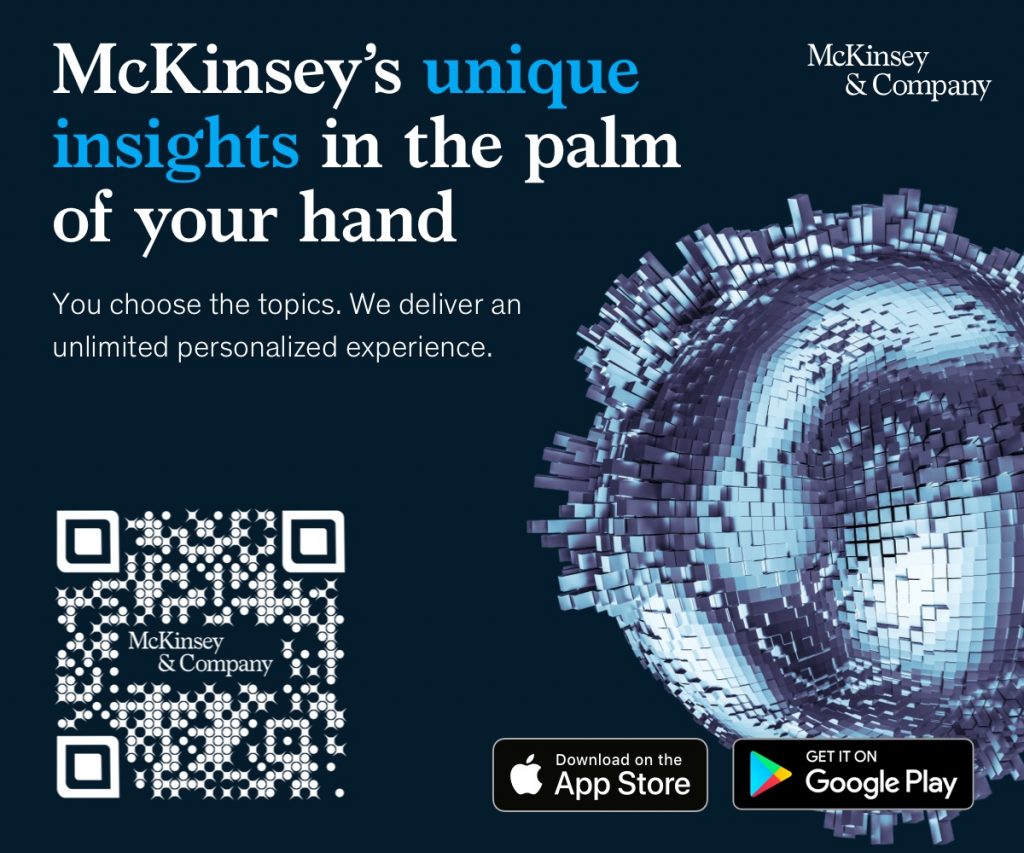 Philippines radio journalist shot dead during live broadcast. Killer of Juan Jumalon, 57, pretended to be a listener to enter home studio in Misamis Occidental province.
517 journalists killed in Americas in last 25 years; vast majority of cases go unpunished. "That's a dramatic figure that should be taken into consideration very seriously by member states and also our societies."
Under siege. Ukrainian journalists covering their country while living through war.
Press Forward announces network of local chapters. While each community is different, Press Forward has identified three types of local ecosystems. This could mean building on existing proven models where local funds have been started or supporting the start-up of new funds.
Slovakia: deepfake audio of Denník N journalist offers worrying example of AI abuse. Manipulated audio clip involving journalist Monika Tódová shared ahead of general election portends possible future use of AI tools to discredit media.
'Designed to distress and deter': the impact of Slapp lawsuits on journalists and free speech. Individuals and campaigners tell of damage done by powerful people using the courts to try to shut down investigative reporting.
Image credit: screenshot of home page of the OCCRP NarcoFiles investigation