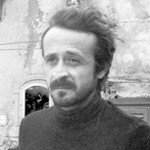 WASHINGTON— On Monday, May 16, the Newseum will host a ceremony to rededicate its Journalists Memorial, which honors newspeople who died or were killed in the pursuit of news. The Newseum will add the names of 59 journalists who died while on assignment in 2010 and an additional 18 from previous years.
The ceremony will take place in the Walter and Leonore Annenberg Theater at the Newseum at 11 a.m. Krishna Bharat, creator of the Google News, and Alexander Lebedev, Russian businessman and part-owner of Novaya Gazeta will speak at the rededication. Guests and Newseum visitors are invited to spend time at the Journalists Memorial on Level 3 of the Newseum before and after the program.
With the addition of these 77 journalists, the memorial will honor a total of 2,084 reporters, photographers, broadcasters and news executives from around the world, dating back to 1837. Among the 18 newspeople being added from previous years are four Italian journalists who are thought to have been killed by the Mafia. Their deaths, linked by uncommon bravery in the face of organized crime and violence, span 28 years and were brought to the Newseum's attention last year by Andrea Gerli, an Italian journalist. The journalists are:
Cosimo Cristina, a correspondent for the Sicilian newspaper L'Ora, wrote stories about Mafia involvement in local politics. On May 3, 1960, he left home for a meeting and did not return. Two days later, his body was found along a railroad line. Although initially ruled a suicide, the case was reopened six years later when police said he could have been killed because of his stories. Reporters Without Borders and an Italian rights group consider Cristina the first journalist killed by the Mafia. He was 25.
Giovanni Spampinato, also a reporter for L'Ora, reported several investigative stories about local neo-facists and organized crime. When a businessman was killed in 1972, he published several stories about the suspected killer. The suspect shot and killed Spampinato because of his reporting. A 2005 book about the Mafia refers to his "courageous investigative reports on organized crime and corruption." Spampinato was 26.
Born into the Mafia, Giuseppe Impastato broke with his family at an early age and became a political activist. In 1976, he started Radio Aut, where he hosted a broadcast that mocked politicians and Mafiosi. While running for city council in 1978, he was killed by explosives placed under him while his body was stretched across a rail line. In May 1984, an Italian court ruled that the Mafia was responsible for the murder. Impastato was 30.
Mauro Rostagno was a community leader who hosted a television program in Trapani, Sicily, in which he regularly discussed the Mafia and its involvement with drug trafficking and local politics. In 1988, while heading home from the station, he was fatally shot. His name is on the Journalists Memorial in Bayeux, France, listed as "killed by the Mafia." Rostagno was 46, married and had two children.
About the Journalists Memorial
The Newseum dedicated its Journalists Memorial on April 4, 2008, seven days before the Newseum's Grand Opening. The memorial previously had been displayed in Freedom Park at the Newseum's former site in Arlington, Va. As of May 16, 2011, the memorial will honor 2,084 individuals. The Journalists Memorial gallery also features photographs of hundreds of deceased journalists as well as kiosks where information on each honored individual can be accessed. The Journalists Memorial database can be accessed here:
Journalists Memorial online
.