Here is the 2020 English-language festival e-brochure. And here is the PDF version. Please note that the programme is not yet complete; a small number of sessions are still to be added. More generally, the programme may undergo minor variations for reasons beyond the control of the festival organisation. Please check the programme updated in real time on the festival website.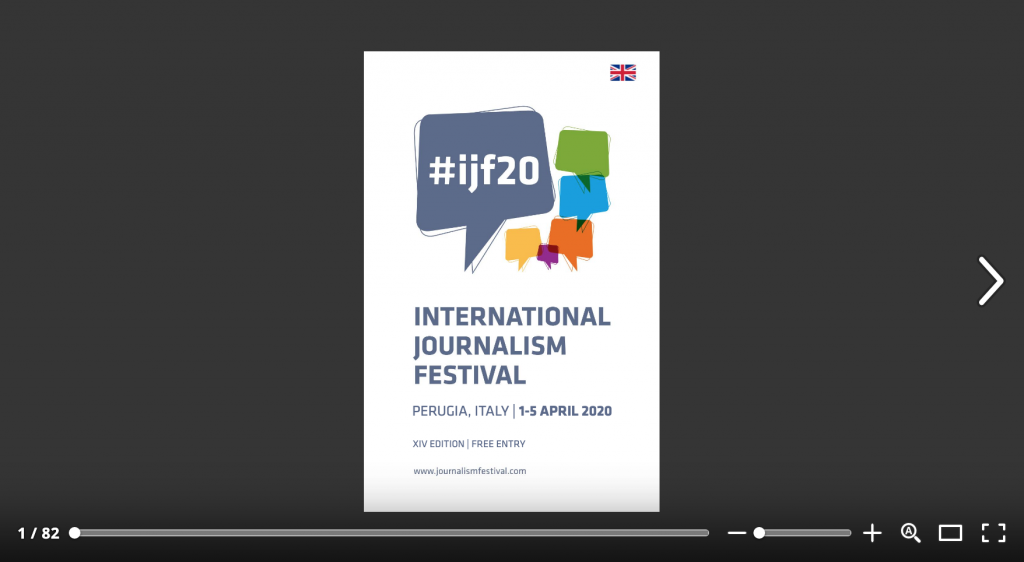 The festival website programme page offers three filters to facilitate reading of the 249-session programme: by session content category, by session venue and by session language. Simultaneous translation from English to Italian will be provided free for 44 sessions. At present there are 194 English-language sessions in the programme.
The session(s) of each speaker is/are listed at the bottom of his/her speaker profile on the festival website speaker page.
All sessions with the exception of those in the Sala Perugino will be live-streamed. Once a session is finished, the on-demand video will be immediately available for viewing in three different ways:
– at the bottom of the session speaker profiles
– at the bottom of the session page
– on the festival video platform