by Vincenzo Marino – translated by Roberta Aiello
The death of the social media editor
The redefinition of the role of social media editor, and new newsroom organization, has been the focus of online journalistic debate of this week. Events have led some experts in the field to change their professional lives and maybe, in some ways, the future of news production. Among them, the announcement of the transformation of the Wall Street Journal social media editors Liz Heron and Neil Mann to the new role of emerging media and multimedia innovation editor, a change of definition that appears to be a clear signal of how working in contact with social media will require, in the future, a growing integration with the rest of the editorial staff. There will be needed a new, constantly changing role (such as the open position for engagement editor at Mother Jones) and, at the same time, activity increasingly addressed towards a growing online (as well as offline) presence of a newspaper that can no longer be entrusted to a single 'specialist' but requires shared and consistent editorial strategies.
These developments lead us to reflect on the 'death' of the position of social media editor in general. This thesis has been analyzed by Rob Fishman of BuzzFeed in a post subheaded "Every reporter works for Twitter". Fishman highlights the problems that emerge from the management by a single person of the entire social sector (as predicted in 2011 by Jennifer Preston, former NYT), a role that if undervalued – as told by Choire Sicha of The Awl – risks  compromising the work of the entire editorial staff. Some will set up a special team to integrate into existing working groups, others "don't need social media editors because everyone there is basically a digital native" and "it's already in their DNA" like BuzzFeed. What is certain is that there continues to emerge the need for a connecting role between promotion, collection and refinement of the news, like "an anchor on television" as explained by Anthony De Rosa.
Leaving Reuters for an app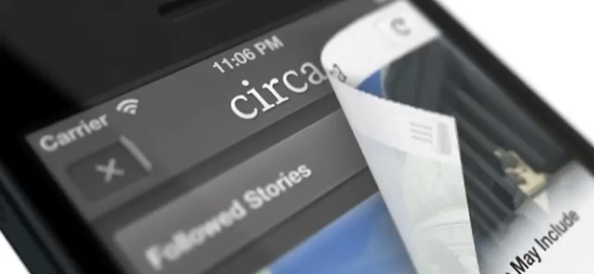 Last Tuesday Anthony De Rosa, social media editor of Reuters, announced his decision to leave the press agency to become the editor in chief of Circa. It is an application for iPhone and iPad founded by Ben Huh, CEO of the memes-and-kittens site Cheezburger. With Circa it is possible to follow news with a system similar to Twitter and receive news summaries and updates in real time, selected by a team of editors. It works differently from applications like Summly (just purchased by Yahoo) which is based on search algorithms. The news – as noted by Andrea Iannuzzi on his blog – is not in itself particularly interesting. The peculiarity is the fact that  in leaving such a central position in such a high profile media organisation, and joining a tech startup (which he will join in June), De Rosa seems to indicate new and yet completely unexplored roads in digital and non-digital journalism. It is the redefinition of the journalistic job and the concept itself of news in all its forms and processes. It is, of course, a bet on the future.
"Welcome to the new world", Ben Huh tweeted, hailing the arrival of De Rosa. An increasingly mobile world, where a quarter of tablet owners begin to prefer reading in digital rather than in old formats, and where "people aren't reading 3,000-word articles on their phone", De Rosa recaps on AdAge. "On a mobile you need to be succinct", he continues, explaining that the revolution of content generated by Twitter is affecting the needs of users and hence the news industry, forced to adapt to this model and to rewrite the basic structure of the news format. This is not all. Circa intends also to set up a project for the production of original content, showing the will to forcefully enter into competition with traditional media. De Rosa's choice cannot but be seen as a confirmation of how fast things are changing.
Where do I put my article? (What is an article?)
De Rosa's farewell to Reuters drove Jack Lail, multimedia editor of the Knoxville News Sentinel, to ask if journalism still needs articles and whether articles have a future or not. This week Mathew Ingram of PaidContent tackles the topic in a post titled: "The new writer's dilemma: You wrote something really great – now, where do you put it?" The thesis of the post refers to the proliferation of new publishing platforms that allow the spread of content depending on their form. The question is no longer just about writing and deciding which is the proper media to publish in – something that was previously unthinkable – but to modulate one's own writing on the platform which will host it on the basis of content, length, audience. For example, Jeff Jarvis admits to being impressed by the elegance and structure of Medium, feeling tied in the writing phase and 'different' when he decided to write for the platform of Ev Williams.
In recent weeks Medium has been increasing its presence with contributions that are often able to draw attention and generate debate. Medium is the platform created in late 2012 from an idea of Williams, co-founder of Twitter, that will allow (it is still in beta version and accessible only by invitation) anyone to propose articles, based on selecting and curating work of a series of 'reasoned' contributions ("With Medium, Twitter co-founder Evan Williams wants to save you from Twitter" – FastCompany). Felix Salmon weighed in on the topic "Where to publish your article", in the Columbia Journalism Review, citing his own experience on Medium. Salmon speaks of "promiscuous media" and the need to adapt one's own product to the medium, a capacity to be learned through continuous exercise that makes anyone who writes on the web a curator. A market requirement, which will lead to a more fluid media ecosystem in which the winner will be whoever meets these demands in the most 'elastic' way: "Let content live where it works best".
Competing against Twitter: FastFT e Fre.sh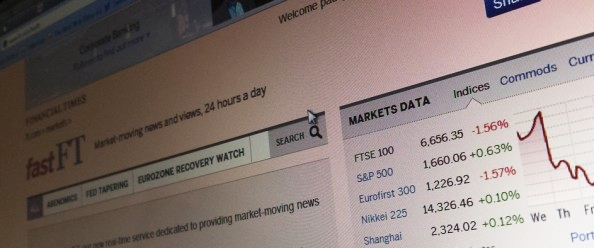 And what of Twitter? It does not intend to be a news organization, merely an essential platform for the online presence of  newspapers. It is a process similar to the transition of old print methods to typography, Michael Wolff  writes in the Guardian, which for decades has configured the way of thinking, presenting and 'rolling out' the news. The substantial difference, in the comparison made by Wolff, is that with the new 'digital capitalism' the charateristic of the monopolization of the functions under a single brand has been imposed. A trend that encloses the market of a service to a specific brand (Twitter, Google, Amazon). The result is that there are many 'printers', many 'printings', many types of 'paper' on which to print the old newspapers, but to make things like Twitter and with Twitter, it needs to be on Twitter and contribute in some way to its growth (as already mentioned "Every reporter works for Twitter").
"We're the platform for global information distribution for the people, by the people", Dick Costolo, Twitter's CEO, explains. "We're a complement to news orgs, not a replacement". It is not a coincidence that recently the company made agreements with important content providers such as Time, Bloomberg, Vevo, Condé Nast and Vice Media, as if to show that news organizations must play with the rules of San Francisco, under penalty of exclusion from the future of web content. However, there is no shortage of alternative experiments, as shown by the new projects of The Financial Times and BuzzFeed, namely FastFT and Fre.sh, two independent platforms that reproduce, in a rather essential way, internal and external articles. Link, title, brief summary, live updates, in a process that aims at speed (regarding the product of the FT) and aggregation based on the hot topic (referring to BuzzFeed). Like Twitter, but with more context – and some more characters – summed up Jeff John Roberts on PaidContent.