The International Journalism Festival(ijf17) first day on social media. Main interactions and discussions.
Flying start for the Festival and a high turnout from day one, especially many young people, explains Arianna Ciccone, co-founder and director of the International Journalism Festival (IJF). It's not for nothing that the post announcing the beginning of the event is the one with the highest number of shares and likes on the IJF fan page.
This growth in participation is also reflected in the increase of discussions on social media, which went up by 25.3% compared to the first day of the 2016 edition, with over 4000 mentions on the different social channels that has been monitored[*].
The highest peak of mentions on social media has been registered between 3 and 4pm. However, as the graph below shows, the attention to the event has been substantial since early morning.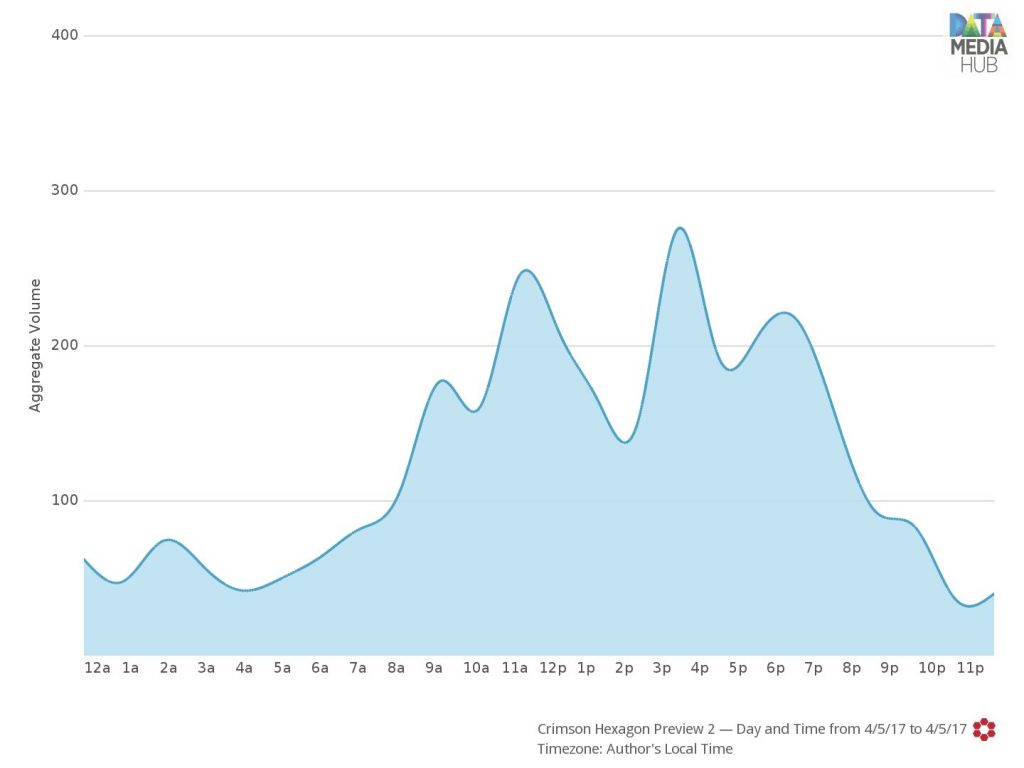 The most mentioned were clearly "journalismfest #ijf17", but also "#ijf17 in Perugia" and "journalism #ijf17".
At the top, besides the Festival's official account, stands out the Philippine outlet @inquirerdotnet, as it had been foreseen by the pre-Festival analysis, followed by @CocaColaIT and by the @eni retweets related to the workshop dedicated to find out news and verify sources. As La Stampa Public Editor Anna Masera tweeted, it could mean that people trust brands more than newspapers.
Enzo Rimedio shared the topics of discussion of the first day in over 138 retweets.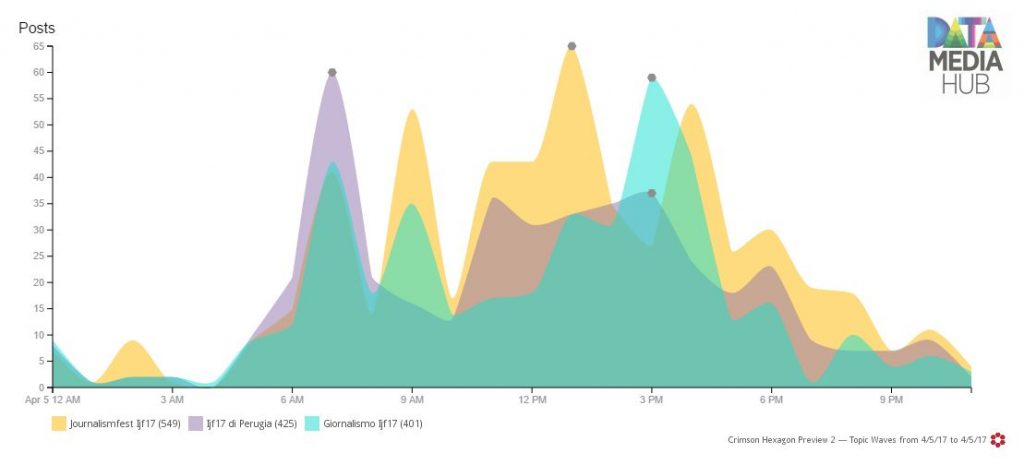 The word cloud below gives an overview of the accounts and the topics that stood out through he first day of the 11th edition of the International Journalism Festival.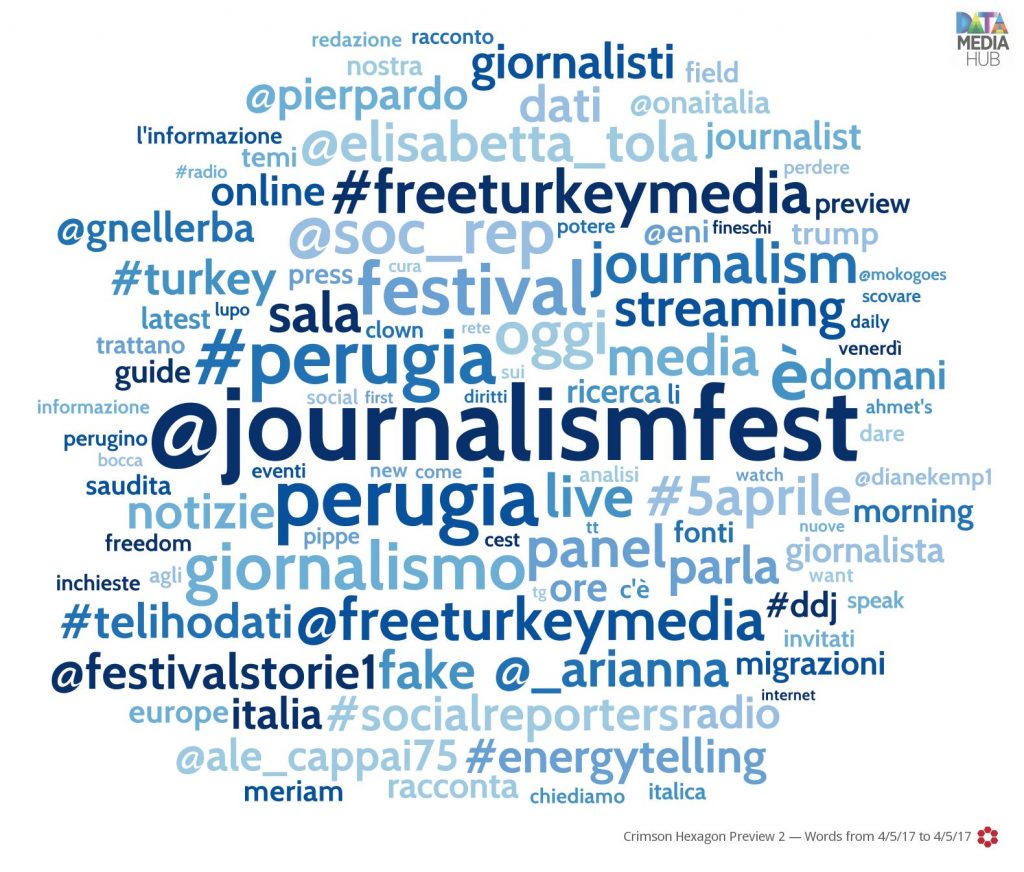 [*] Analysis carried out by DataMediaHub for the Festival's organisation, in collaboration with The Fool based on Crimson Hexagon data.