by Vincenzo Marino – translated by Roberta Aiello
Vox.com and journalism which explains things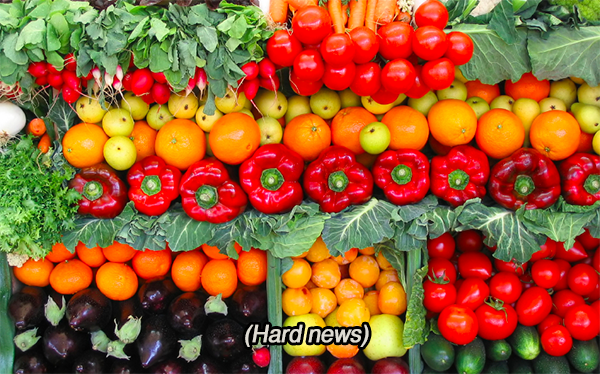 In the world of digital media, this was the week of Vox.com, the creation of Vox Media for which Ezra Klein – believed by many to be the rising star of digital journalism – left his WonkBlog on the Washington Post. Formerly known as Project X, Vox.com will join TheVerge, Polygon and other portals of the group with the work of several members of Klein's old Post staff and of Matt Yglesias of Slate. The goal of the website will be to fit into the crowded online publishing market by providing content which can organize the news, explaining it in an understandable way. «Headlines like "Shots fired in air during raid at Crimea naval base" means nothing to readers if they don't understand a bit of history about Russian-Ukrainian relations or where Crimea is», David Holmes of Pando notes. Klein explains it with a metaphor. The aim of Vox is to make "vegetables" more appealing and serve them in a beautiful and flavorful dish. The translation of the food metaphor is deciphering hard news and making edible that kind of news which should be read to maintain a healthy media diet. It is a good thing, Holmes continues: «If you increase people's understanding of important news stories, you ideally increase their demand for them».
It is the system of so-called explainers, not a new gimmick in journalism (analyzed here by Mathew Ingram) which risks not being enough for readers and websites – warns Laura Hazard Owen of Gigaom – but that has the great advantage to «move people from curiosity to understanding». In «Explainer Journalism Explained», James Hamblin of TheAwl does not miss the opportunity to comment sarcastically about the presentation of the new Klein project with the system of the FAQ, questions which also characterize the Vox launching post. Explaining things in an understandable way should already be one of the missions of journalism, Hamblin says, but the risk is that the systematic reduction of the vegetables to "cookies" leads to no longer distinguishing between the two («Remember how your mom used to say you can't just eat cookies all day? Well, you're a grown-up now, and we say you can eat those cookies all day») and to make serious issues into simple banners to share on social networks to show how compassionate, «profoundly intellectual» a person you are.
A revolution without women
As already seen, the trend towards journalistic enterprise personalization, reduced to personal brand to maximize the capitalization, found its motivation with Klein and Nate Silver. Statistician and star of what has been called "predictive" journalism, Nate Silver left the New York Times (which is gearing up, as well as the Washington Post) for ESPN, for which – as announced at the SXSW in Austin – will start on March 17, his new FiveThirtyEight (he explains what it will be on Time). These are just some of the signs of a certain excitement around the online news industry, a trend which is beginning to attract serious investment by venture capitalists never fully convinced by the publishing market. Adrienne La France of Quartz cannot help but notice how much it has begun to talk of hiring in an industry now given up for dead and in which good examples are not lacking. All phenomena which get large sums of industrial capital more and more closer to millionaire operations including those of Omidyar and Bezos (CEOs of eBay and Amazon), which are only the most well-known examples. Investments are also coming to Pando, NowThisNews, Upworthy, Business Insider, Circa, BuzzFeed. If it is true that it is a risk to bet in an area where nothing ever remains unchanged and in which it is impossible to know which new digital idea will completely shock the entire ecosystem, according to Peretti of BuzzFeed there are proofs for the market that it is possible to create from zero, innovate and attract investment, experience more than one business model in the certainty of finally finding a valid one.
Both the project of Ezra Klein and that of Nate Silver appear as clear examples of how the web has become an extraordinary opportunity to rewrite the rules of the profession and re-launch it in all directions. A revolution that according to Emily Bell of the Guardian cannot be considered finished until it is led and promoted mainly by men (white men, in particular). In a post that has created many reactions, especially on Twitter, Bell recalls the rare cases in which this trend was reversed in favor of women (Kara Swisher of ReCode, Arianna Huffington and a few others), citing the most recent negative cases. At First Look Media too – Bell explains – Laura Poitras will be among the few women journalists in a newsroom formed by John Cook (just announced), Matt Taibbi and Glenn Greenwald, and thus also for all newcomers (Vice, Quartz, BuzzFeed, Vox, Politico, Grantland). It is likely, the author continues, that bets on the "personal brand" factor for a woman (or on that of a woman) is more difficult for some. Somehow the much-celebrated new course looks too similar to the old in terms of gender representation, nothing more than "a repackaging of the status quo", although seemingly smart and sparkling.
Future journalism looking for new eyes
There is a space, if it is true that – as already mentioned – the market in some limited areas of the world can be defined at least as "dynamic", and that the supply is already quite large. The demand for news and sources continues to grow, as evidenced by the research of Crowdtap which indicates that individuals from ages 18 to 36 spend an average of 18 hours a day with different types of media. These are mainly social networks and interpersonal communication tools, but the demand for news is evident, despite the fact that the interest – and the subsequent opening of the link – does not guarantee the reading of the articles. This week Tony Haile of Chartbeat (a service which facilitates the understanding and analysis of data access on websites, that has worked with some of the major newspapers worldwide) is back to the issue of attention in Time Magazine, highlighting some of the data. The average time spent on a website for 55% of visitors is less than 15 seconds, with even worse data for native advertising (for many, one of the essential business models for the survival of  websites). The challenge is to win over the interested public willing to come back, build a loyal audience and offer a website that knows how to welcome them without dissipating their precious attention.
What is the future for journalism searching for new eyes? This week, the founder of Prismatic Bradford Cross tries to ask four questions on Gigaom, and a report from the Pew Research Center imagines – with the testimonies of various authors (anonymous or not) – how digital life might be in 2025. In a series of more or less skeptical scenarios (here a summary), there is room for a few more strictly journalistic considerations. Internet will give more speed to news and communications, will magnify existing communities and facilitate the creation of new ones, supply more and more sources with innovative systems for an increasing number of readers to flood them with verified information and hoaxes, without distinction. The role of journalism will be essential to re-create order and meaning and education. It is a scenario still unknown, of which we see only the outlines, Jeff Jarvis concludes. We are in 1472, in the years when Gutenberg lived and worked, and we do not know if, when, and which Martin Luther will hammer on our door.