Support for #ijf14
On Thursday 17 October it was announced that the journalism festival would close due to lack of funding. This announcement set off a wave of comment, in particular on social media.
The numbers
More than four thousand contributions were made between 17 and 22 October, with Twitter the main channel of communication and participation.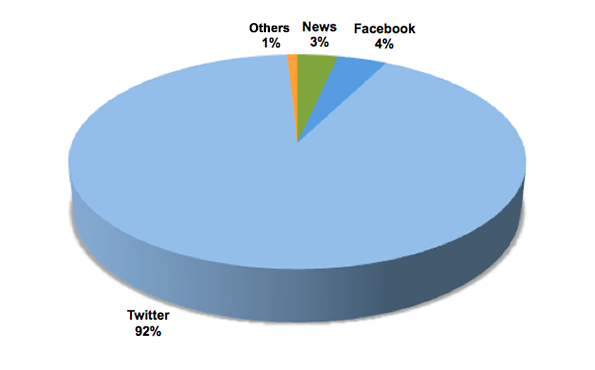 Participation breakdown
The Twitter flow reached its maximum on Monday 21 October during the open public meeting live-streamed on the festival website, during which it was announced that the festival would look into crowdfunding as a means of financing the 2014 festival.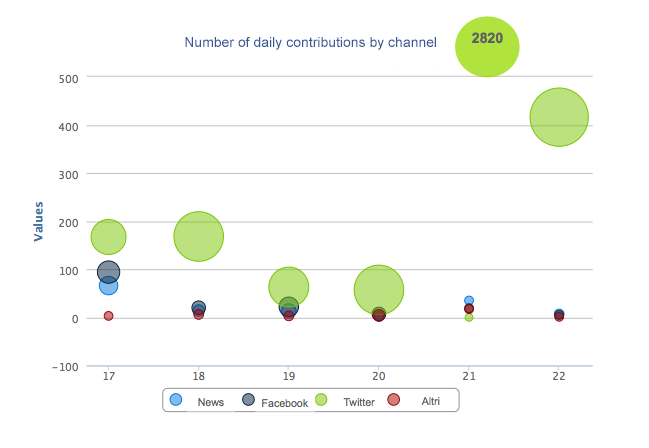 Key words
Two tag clouds – one for non-Twitter contributions, the other exclusively for Twitter contributions – show a broad semantic homogeneity.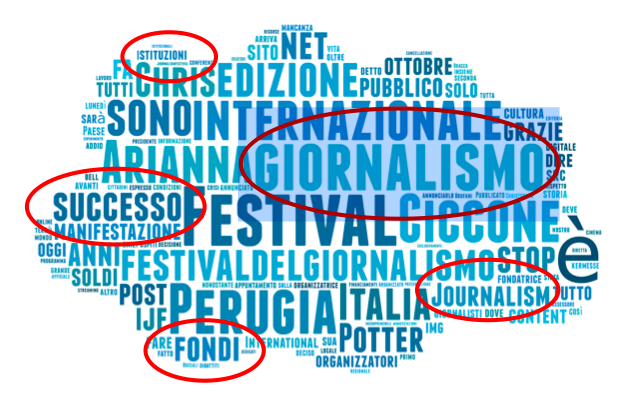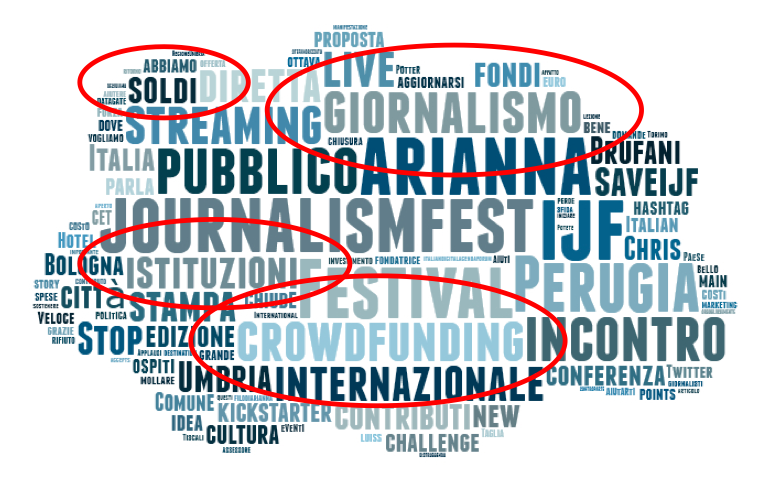 The participants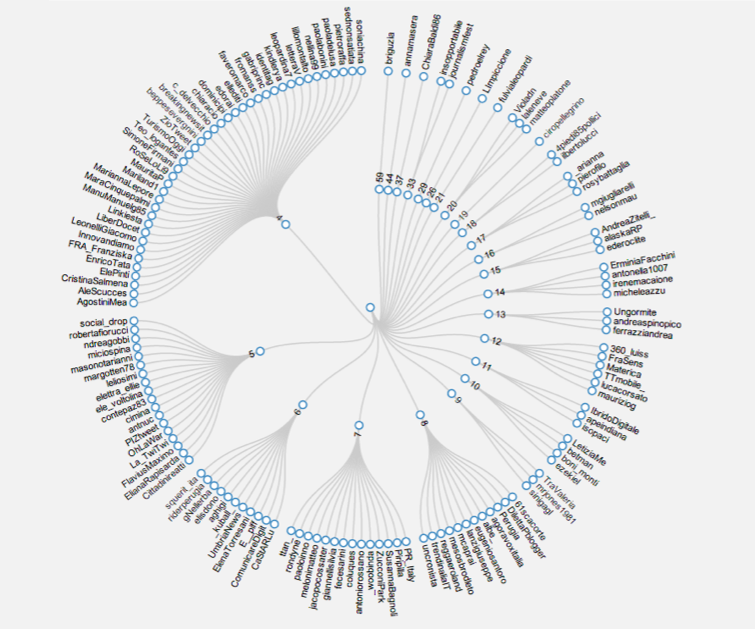 A wide range of people participated in the conversation. The above infographic shows the heterogeneity of the support movement which coalesced around the festival.
Connections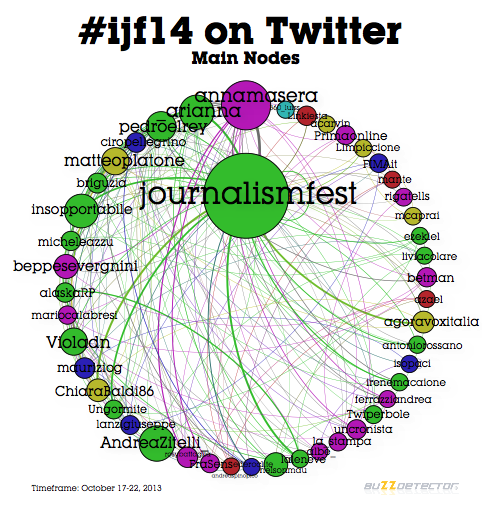 Expressions of support were received from a wide range of international journalists.