The International Journalism Festival weekly round-up. Stay up to date by subscribing to our newsletter, by following our Telegram channel, or by joining us on Facebook and Twitter.
Covering climate change: four tips for newsrooms. Tell local stories, find relevant angles, use smart visualisations, and offer solutions.
How to integrate a solutions mindset in your newsroom. Solutions journalism keeps audiences informed and upbeat even when the news cycle is full of negativity but it is also harder to produce. Is it time to re-evaluate newsroom priorities?
Two more Mexican journalists killed as reporters condemn worsening violence. Veteran reporters Fredy López Arévalo and Alfredo Cardoso were attacked in their own homes in less than 24 hours, bringing this year's death toll for media workers to nine – already surpassing the eight deaths recorded in 2020.
Adobe and news orgs are working on a new tool that could identify a photo's origin — and combat misinformation. Adobe's Content Authenticity Initiative is developing tools and standards that allow people to capture, store, and verify key details about a photo — its digital provenance — with an eye toward creating standards that can be used across the internet.
A study of the impact, innovation, threats, and sustainability of digital media entrepreneurs in Latin America, Southeast Asia, and Africa. Some of the projects featured in this study are well-known to journalism organizations, foundations, and media investors. Award-winning news sites, such as Argentina's Chequeado in Latin America, the Daily Maverick in South Africa, and Malaysiakini in Southeast Asia, some of which have been in operation for more than a decade, serve as models for other journalism entrepreneurs. But you'll also find a growing list of newer entrants that also deserve recognition for their work.
Finland charges 3 investigative journalists with revealing state secrets. On 29 October, Finnish prosecutors announced that three Helsingin Sanomat journalists had been criminally charged with disclosing and attempting to disclose state secrets.
New rules for auto-debit unwittingly threaten Indian digital journalism. India's digital news media ecosystem relies on subscriptions from readers and viewers to remain sustainable. However, the Reserve Bank of India's new rules have jeopardised this business model.
Content from our partner McKinsey & Company
Funding climate action
. Philanthropy can be a powerful source of funding pitched at addressing societal problems: in 2020, US-based grant makers alone disbursed nearly $64 billion. How much of that targeted the climate-change challenge? Just $320 million. That's not enough, given the scale of the problem and the urgent need for climate action. A new article goes deeper on how philanthropy can step up, especially in three focus areas.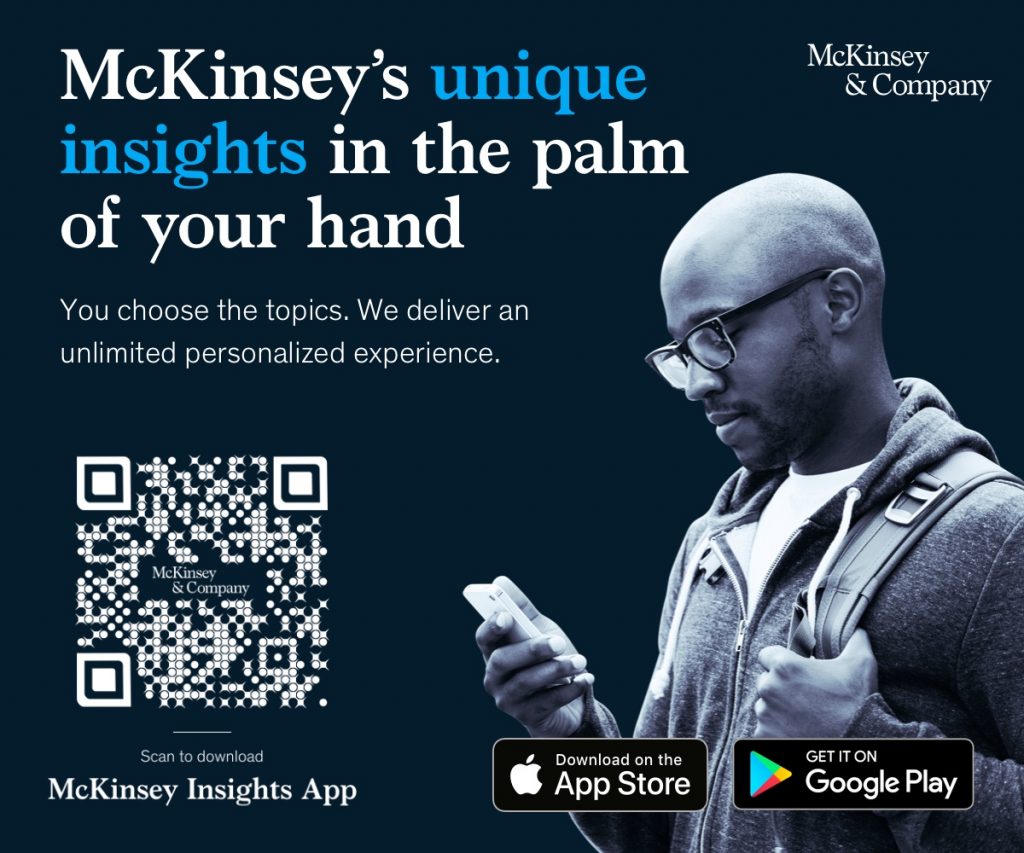 BBC: why enhancing the public broadcaster's fact-checking would strengthen its impartiality. Despite the BBC's impartiality being under constant attack, it remains one of the most used widely used and trusted information sources in the UK and around the world.
Google News to relaunch in Spain after mandatory payments to newspapers scrapped. Spain has changed its copyright law in accordance with EU legislation.
On barely escaping arrest in Kashmir. Press freedom in the formerly autonomous region has always been spotty; now it is nonexistent.
Killers of journalists still get away with murder. No one has been held to account in 81% of journalist murders during the last 10 years, CPJ's 2021 Global Impunity Index has found.
How China uses the news media as a weapon in its propaganda war against the West. Beijing is reshaping international coverage with deals and investments in countries so diverse as Italy, Czech Republic and the Philippines.
Ethiopian media 'caught between a rock and a hard place'. Reflections on the state of the media in the Horn of Africa nation, on the effort to undertake a digital transformation amidst the current challenges, and on the fate of journalism in the country if the current downward spiral continues.
Lebanon's oldest English-language daily folds amid crisis. Lebanon's Daily Star, one of the leading English-language newspapers in the Arab world and Lebanon's oldest, has closed following a years-long financial struggle. Once a regional pioneer in the media and publishing world, Lebanon has seen media outlets close down successively due to the worsening economic situation.
Canadian Broadcasting Corporation is keeping Facebook comments closed on news posts. Our mission is to develop safer online places where Canadians can have meaningful conversations about the issues of our time and about our journalism; where they can argue and disagree and challenge each other — and us! — without devolving into hate, bigotry or personal abuse.
Photo credit: via Pixabay