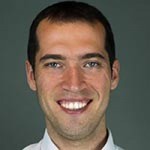 Baybars Orsek is the director of the International Fact-Checking Network at the Poynter Institute, the premier global coalition of fact-checking projects. He launched some internationally recognized initiatives on fact-checking and open data and had acted as a board member of the network since December of 2016. In that capacity, he took an active part in overseeing the fact-checking project's applications to join the network as verified signatories.
Before joining the International Fact-Checking Network; Orsek founded Turkey's first and only political fact-checking project Dogruluk Payi (Share of Truth) in 2014 and Turkey's open data platform Veri Kaynagi (Data Source), as the founding chairman of Turkey's leading media non-profit Izlemedeyiz (On Watch). In 2018, he led the efforts in organizing the first international fact-checking conference in Antalya, Turkey, bringing fact-checkers together the first time in the region.
He is a frequent expert source for major media outlets around the world, including the Voice of America and the BBC. He and his works are awarded respectively by the Transparency International and Sabanci Foundation Turkey. Baybars Orsek is a member of the board of trustees at TESEV, Turkey's oldest think tank. Before founding On Watch and launching Dogruluk Payi in 2014, he worked at his alma mater Istanbul Bilgi University. Orsek holds a BA degree in international relations and an MA degree in conflict resolution.