by Vincenzo Marino – translated by Roberta Aiello
The Turkish journalist who is risking life imprisonment
.
This week lawyers for the Turkish president Erdoğan have accused the editor of the local newspaper Cumhuriyet Can Dündar of espionage, asking for life imprisonment. The newspaper, which has long been critical of the president and his party (AKP), published some video footage showing that the state intelligence agency had contributed to sending weapons to Syria to help the rebels, disguising the operation as humanitarian aid.
The investigation was opened on 29 May, just a few days before the parliamentary elections, when Cumhuriyet published an article by the editor with photos and a link to online video footage, showing the type and amount of launchers and ammunition hidden in some Turkish trucks at the border with Syria, in January 2014. Can Dündar is currently charged with "crimes against the government" and sharing information sensitive for national security.
photo via Wikimedia Commons
In recent months the Turkish authorities have forbidden the media to talk about the event. On 31 May, the local newspaper Daily Sabah reported that the Prime Minister Ahmet Davutoğlu had told reporters that the operation was to remain "nobody's business."
"The person who wrote this story will pay a heavy price for it," was the reaction of Erdoğan. "I won't let him go unpunished," the president threatened during an appearance on the state-run channel TRT Haber. In an 01 June editorial, Dündar defended the decision to publish the article, explaining that the duty of journalists "is not to hide the dirty secrets of the state" and that the coverage of the event by the newspaper will continue "on behalf of the state, the people and the media."
Press freedom in Turkey has been suffering f0r years. In addition to the fierce reform package on internal security, which imposes restrictive measures against the press and expressions of public dissent, in recent months the number of journalists detained by the police has increased substantially. Freedom House speaks of "sharp deterioration of press freedom" in the country, starting from the events of Gezi Park in 2013, when many journalists were "harassed or assaulted when attempting to report news" from the square.
The latest edition of the International Journalism Festival hosted as speakers Efe Sozeri, a researcher of the University of Amsterdam and an expert on censorship issues in Turkey, and Yavuz Baydar and Andrew Finkel of the NGO "P24," which monitors and promotes freedom of action and of thought in the Turkish media. Their testimonies can be watched here and here.
Facebook wants to become your new TV
.
One of the most relevant and discussed news items of the week, from the point of view of online media, was new research conducted by the Pew Center on how young people get their news on politics. According to the study, 61% of Millennials (considering US citizens born between 1981 and 1996) get political news from Facebook, relegating television as a primary source of news to just 37%. In contrast, the figure of the baby boomers (those born between 1946 and 1964) is almost specular (39% Facebook, 60% TV).

Image via
The research suggests once again how Facebook is currently central to the formation of ideas and judgments of young people, and how digital outlets are forced to take this into account. "When it comes to political news, Facebook has become local TV for millennials," summarizes Joseph Lichterman of NiemanLab. Considering this perspective, it is not surprising that Zuckerberg's company plan is similar, establishing itself as the "TV" of the near future.
According to a study of the digital analytics company Flurry, Americans are already spending more time on smartphones and tablets than watching television. Erin Griffith discusses this topic in the latest issue of Fortune Magazine, in an article that covers the incredible – and natural, in a sense – rise of Facebook as a vehicle for video content.
Facebook and Instagram "account for one out of every five minutes Americans spend on smartphones": http://t.co/GagkXaAxh1

— Laura E. Davis (@lauraelizdavis) 5 Giugno 2015
The hours of video uploaded and seen on Facebook have grown dramatically in the last few months, amounting to 4 billion videos viewed every day, almost four times the figure for 2014. One example is provided by Chris Cox, chief product officer. Last summer, Facebook timelines were invaded by the Ice Bucket Challenge, the charity viral phenomenon with about 10 billion total views. In that same period, for the Ice Bucket Challenge, YouTube announced only 1 billion views. A tenth.
This would be the result of a careful strategy to make Facebook the easiest and quickest place to see and instantly upload videos, and then share them with whoever you want in a format that is accessible everywhere. We have already become "synonymous with mobile," ensures Carolyn Everson, vice president of global marketing solutions. "The next frontier is becoming synonymous with mobile video."
In a year, the number of videos shared via Facebook on Facebook – and not through other platforms, linking on the social network – increased from 25% to 70% of all shared videos, becoming a unique opportunity for online newspapers.
"For creators with more than a million Facebook fans, photo posts reach 14% of their audience on average, and text-only updates reach just 4%, according to one manager of content creators. But video posts? They reach 35%"
Websites like Buzzfeed and Mic, for example, have grown their video views exponentially and touched – in the first case – 500 million views in April, opening up to new and different benefits ranging from greater engagement for their page (videos are better indexed in users timelines) to a completely new scenario for the advertising market – especially if it is considered that according to eMarketer Facebook alone holds a quarter of the turnover of the sector on mobile.
Phone videos are a great way for advertisers to reach their potential consumers, in large part already fully analyzed and profiled by the same social network that knows personal details, habits, friendships and tastes.
"the TV money is coming"
(Richard Raddon, co-CEO of Zefr)
The article explains that Facebook seems to be the most natural way to speed the passage of investment from TV advertising to digital (last week we discussed this issue here), and in a sense which enables investors to think of ads not too dissimilar from those of television, from the classic "commercials".
Interacting with readers is good – but be careful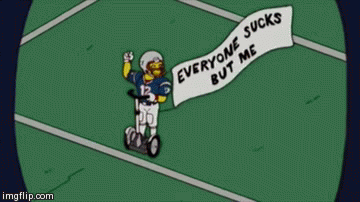 Facebook does not offered a fast and easy way to monetize, continues the article of Fortune. It is as if, in a sense, it invites everybody by saying people are here, "access our massive audience," with the resulting potential. Tablet Magazine, for example, decided in the last few weeks to discourage the publication of comments on its website charging to post them, diverting the public discussion to its Facebook page. This move, according to the editor Alana Newhouse, has produced the desired effect: "The quality of comments has increased while Tablet's traffic hasn't taken a hit."
To ascertain the level of participation of the community is not something to easily account for. "Engagement is something that happens in your heart and mind … It's an emotion," explained James G. Robinson, director of analytics innovation of the New York Times, at the World News Media Congress in Washington this week, presenting the NYT Subreddit project – a room on Reddit created by the magazine for discussion with its readers. The goal of his program, he explains, is not to seek traffic volumes, or quantify how the discussion can be monetized: "Sometimes these conversations are really terrible, and sometimes they're really valuable. And it's that unexpected value we're trying to capture."
How should you behave with the community when you work on behalf of a newspaper, or when you interact personally? Social behavior is not entirely irrelevant, explains Jayeon Lee, assistant professor in journalism and communication at Lehigh University, in research published this week. The study, focused on the observation of four different Facebook profiles by 267 students, underlines how interacting with comments is, for a journalist, useful to instill in the readers a positive attitude towards him, albeit with some exceptions.
The overuse of inappropriate language (for example, the excessive use of expressions such as "I agree"), or the high frequency of answers to readers, is "unprofessional" if not even harmful for one's own reputation – suggesting that he has nothing better to do than hang around on social networks. "A journalist's online behavior has an impact," says Natalie Jomini Stroud of the American Press Istitute, who analyzes the research, but "not always in positive ways."