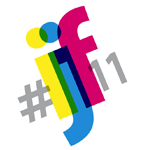 Here is the list of volunteers who have been selected for the 2011 festival. We received hundreds of applications from all over the world and we thank all those who applied. We would have liked to give this opportunity to many more but there is only limited accommodation available at the University of Perugia.
The list of selected volunteers is divided into the roles assigned to each volunteer.
All selected volunteers will receive an email regarding their selection and practical details of their stay in Perugia. Please note that confirmation by each selected volunteer of their participation in the Perugia festival must be sent by email to the festival administration by 24 January 2011. If the festival administration does not receive such confirmation by 24 January the offer to that particular volunteer will be withdrawn.
All festival volunteers are invited to join the journalism festival volunteers Facebook group.
Those who have not been selected but would like to participate as a volunteer at their own expense are cordially invited to send their application to the festival administration by 28 February 2011. Download form (link to the form).
At present the volunteers page of journalismfestival.com contains details of the non-Italian festival volunteers. All festival volunteers will be put online in both English and Italian in due course.