Our personal weekly selection about journalism and innovation.
Stay up to date by subscribing to our Newsletter or by following our Telegram channel, and join the conversation on Facebook, Twitter, and Instagram.
Edited by Marco Nurra
---
Brazil: judge dismisses cybercrimes accusations against Glenn Greenwald. A Brazilian judge has rejected charges against the US journalist Glenn Greenwald stemming from his role in producing a series of damaging political exposés involving the celebrity justice minister of Brazil's far-right president Jair Bolsonaro. The reports appeared to suggest Sérgio Moro – a prominent judge who is now Bolsonaro's justice minister and is himself thought to have presidential aspirations – had repeatedly collaborated with prosecutors during high-profile corruption investigations, including the controversial case that saw former leftist president Luiz Inácio Lula da Silva jailed.
Press freedom is at risk if we allow Julian Assange's extradition. "The 18 charges against him are the direct result of his having revealed a host of secrets, many of them related to the US prosecution of wars in Iraq and Afghanistan. They included the "collateral murder" video which showed a US helicopter crew shooting 18 people in Baghdad in 2007, including two Reuters war correspondents, Namir Noor-Eldeen and Saeed Chmagh. Among the files were thousands of military dispatches and diplomatic cables that enabled people in scores of countries to perceive the relationships between their governments and the US. They also showed the way in which American diplomats sought to gather personal information about two UN secretary generals. Unsurprisingly, the revelations were gratefully published and broadcast by newspapers and media outlets across the world. "Scoop" is far too mundane a term to describe the staggering range of disclosures. By any journalistic standard, it was a breathtaking piece of reporting, which earned the journalist more than a dozen awards. So, you might think that this press freedom hero, now incarcerated in Belmarsh prison, would be enjoying supportive banner headlines in Britain's newspapers ahead of his case. Thus far, however, coverage of his plight has been muted. Why?"

The New York Times is using one of its most prominent — and provocative — editorial projects to market itself to current and potential subscribers, starting with movie fans. On Sunday, during the 92nd Academy Awards telecast on ABC, the Times will kick off a national ad campaign with a commercial highlighting The 1619 Project, its package of stories last August marking the 400th anniversary of the first documented enslaved Africans to reach the British colonies and retelling American history through the lens of slavery, race, and discrimination.
Readers reign supreme, and other takeaways from The New York Times end-of-year earnings report. CEO Mark Thompson says "the single biggest reason" behind the paper's success was the decision to give more autonomy to teams working on the publication's various digital products.
Stop. Stop the Presses. "Try listening to, valuing, and serving the people and communities who were long ignored and left unserved by our old industry, mass media," says Jeff Jarvis.
The billion-dollar disinformation campaign to reelect the president. "The Trump campaign is planning to spend more than $1 billion, and it will be aided by a vast coalition of partisan media, outside political groups, and enterprising freelance operatives. These pro-Trump forces are poised to wage what could be the most extensive disinformation campaign in U.S. history. Whether or not it succeeds in reelecting the president, the wreckage it leaves behind could be irreparable."
These fake local news sites have confused people for years. Craig Silverman found out who created them. Their strategy appears to be to seed the sites with plagiarized content to make them appear real. This helps them get accepted into Google News. Once accepted, the sites reprint press releases or content provided by a partner, with an aim at attracting traffic via Google News, Google Alerts, social shares, and search engine optimization. The sites monetized this traffic with ads placed via the Google AdSense network, and referral fees for helping drive sign-ups for a financial information newsletter.
Far-right 'hate factory' still active on Facebook despite pledge to stop it. A network of profit-driven pages fuelling anti-Islamic sentiment was exposed two months ago by the Guardian but is still operating.
The Dispatch wants to sell serious, fact-based stories to the right. But do readers want them? How big is the market for reality in today's Republican Party?
Tool to help journalists spot doctored images is unveiled by Jigsaw. The company, owned by Google's parent, introduced a free tool it calls Assembler to sort out real images from fake ones.
Twitter will label and may remove media designed to mislead. The new rules prohibit sharing synthetic or manipulated material that's likely to cause harm. Material that is manipulated but isn't necessarily harmful may get a warning label.
---
The International Journalism Festival #ijf19 On-Demand
---
Every week, one recommendation from the extensive programme of the last edition of the International Journalism Festival.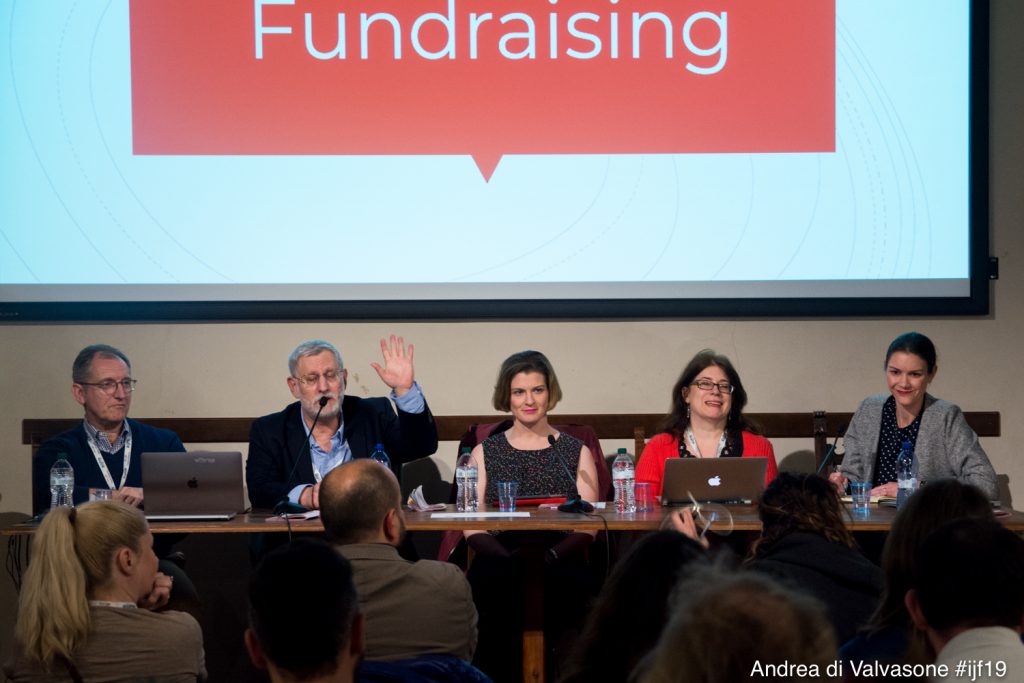 Today we are inviting you to watch "The business of investigative journalism: best practices for sustainable newsrooms". Making newsrooms sustainable is a challenge for everyone in the media today. No matter how brilliant one's journalism, it won't be sustainable unless it's backed by a business plan that takes into account revenue, audience, distribution and more.
(Photo: Associated Press)