The International Journalism Festival weekly round-up. Stay up to date by subscribing to our newsletter, by following our Telegram channel, or by joining us on Facebook and Twitter.
The festival took place last week. It was without doubt the best festival yet. Here are some articles on festival content. The next festival will take place from 17 to 21 April 2024. In Perugia, of course.
Reflections on the International Festival of Journalism in Perugia. Here are five highlights from the festival.
International Journalism Festival 2023: what we learnt in Perugia about the future of news. Here are a few highlights from the festival on topics such as press freedom, investigative journalism, climate coverage and AI.
Building a future-proof newsroom: five strategies you neglect at your peril. Thousands of journalists descended on Perugia, Italy, for the 2023 International Journalism Festival, to discuss everything from democracy to technology, revenue, audience engagement and the future of journalism. Here's an overview of five themes from a range of panels.
Perugia's International Journalism Festival and creating change. Over recent years, Italy's small and historical town Perugia has seen thousands of media professionals, journalists and innovators come together to learn, share, discuss and connect. In this 17th edition, many attendees noticed a significant change this year.
New partnerships with news organizations to support journalists. An overview of new partnerships launched by Google News Initiative during the International Journalism Festival in Italy, an annual gathering of journalists from across Europe.
Women journalists receive abuse "within seconds" from posting online. ICFJ unveiled a new tool at the International Journalism Festival in Perugia that will explore the link between online and offline abuse of women journalists.
Content from our partner McKinsey & Company

The McKinsey Quarterly is now available online to everyone,
after nearly 60 years of sharing groundbreaking leadership and management insights as a print magazine.
Sign up for a free membership
to start experiencing the immersive version of McKinsey's award-winning flagship publication and get notified every time a new issue is ready.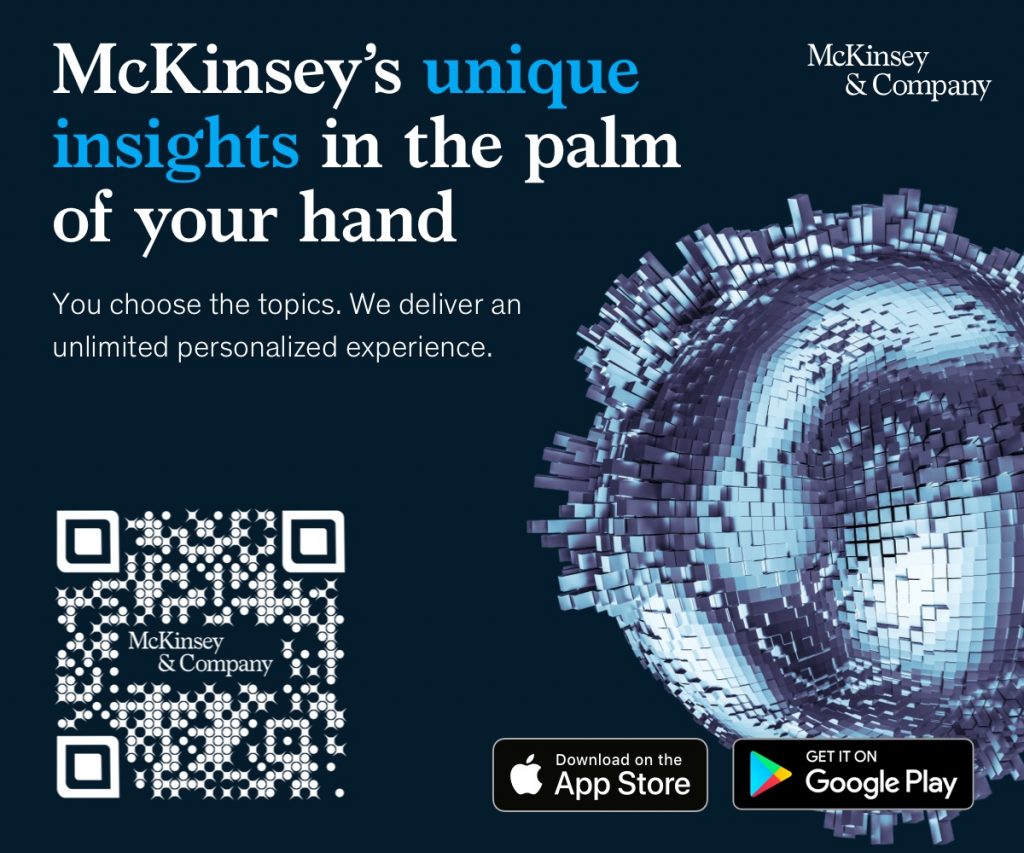 Weaponising the Law: Attacks on Media Freedom report launched at the International Journalism Festival. The Thomson Reuters Foundation and the Tow Center for Digital Journalism at Columbia University teamed up to produce a report that identifies and examines eight key legal threats to the profession. Here's the video of the festival launch panel.
The power of cartoons at IJF23. In true workshop style, we didn't just talk about cartoons, but we challenged the audience to make a cartoon themselves. We gave them the assignment to come up with a cartoon featuring Putin and a tank, giving pointers on how to come up with the best visual.
Harlan Mandel and other MDIF team members speak at the International Journalism Festival. CEO Harlan Mandel, Chief Strategy Officer Patrice Schneider and board member Catherine Gicheru all took part in panel discussions this week at the International Journalism Festival, where the industry's top experts come together to exchange ideas and insights on the latest trends, opportunities, and challenges in the media.
Chilling in Perugia #ijf23 pic.twitter.com/kuxQqFA1Kq

— journalism festival (@journalismfest) April 20, 2023
Hybrid media navigates these challenges in authoritarian countries. Independent media is in the crosshairs as authoritarianism takes firmer root globally. From Turkey to Russia, China to El Salvador, more and more journalists and newsrooms are relocating abroad as a result to freely report on their home countries.
Modern lawfare: how SLAPP cases are targeting journalists across the world. A panel at this year's International Journalism Festival in Perugia discussed how legislation is being weaponised to promote the narrative that journalists are criminals. Such narratives – spread through coordinated attacks by governments and big businesses – rob journalists of their trust and credibility among the public.
An accolade for our growing community. I have just returned to London from a wonderful week in the Perugia for the annual International Journalism Festival, an eclectic mix of journalists from all over the world, talking about the main stories of our time as well as how the industry is changing the way those stories are told.
Photo credit: Sala dei Notari #ijf23 by Alessandro Migliardi