Gergo Saling
editor Direkt36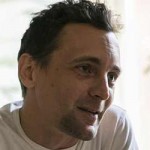 Gergo Saling is managing partner and senior editor of Direkt36, a non-profit center for experimenting with deep investigative journalism, storytelling and data visualization. For further information on Direkt36, launched in January 2015.
He was previously editor-in-chief and longtime news director of Origo, the most popular Hungarian news and features website. Under his leadership the portal stood as a standard for nonpartisan and objective journalism, and the team was experimenting with different innovative ways of storytelling. He edited several award-winning investigative projects. For further information on Gergo's controversial departure from Origo in June 2014.
He holds a degree on History and Ethnology from ELTE Budapest University, graduating in 2002.
Videos
IJF 2015
Gergo Saling will speak at the following events:
---