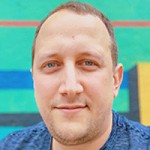 Carl Woog is the Head of Communications for WhatsApp, the world's largest end-to-end encrypted private messaging platform.
At the White House during the Obama Administration, Carl was a spokesperson for the United States government and directed the U.S. government's strategic communications on countering terrorism, including the global campaign to defeat ISIS. Previously, Carl directed communications for Secretary of Defense Carter where he managed a creative team responsible for communications planning, media engagement, speechwriting, and digital strategy on behalf of the world's largest employer with over 3 million personnel and an annual budget of nearly $600 billion. He developed the communications strategy for Carter's outreach to Silicon Valley and the "Force of the Future" initiative that expanded career opportunities for military personnel including opening all combat roles to women. Carl has traveled with three Defense Secretaries to 50 countries to participate in foreign leader meetings and manage public engagements. He served as Deputy Spokesman for Defense Secretaries Chuck Hagel and Leon Panetta, frequently interacting with media leaders on issues including Iraq and Afghanistan, NATO and Russia policy, rising competition in Asia, cybersecurity, and the nuclear enterprise.
Prior joining the Obama Administration, Carl lead a team of analysts at the strategic research and consulting firm Penn Schoen Berland Associates where he advised leaders of Fortune 500 companies on responding to international crises and introducing new technology products. Additionally, Carl has worked on political campaigns in six states.
He is a recipient of the Defense Medal for Distinguished Public Service, the Pentagon's highest civilian honor, a term member of the Council on Foreign Relations, and an avid photographer.