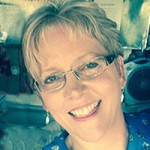 Carrie Gracie served as BBC China correspondent and Beijing bureau chief, presenter on the BBC News Channel and host of the weekly BBC World Service programme The Interview. She has made many documentaries for TV and radio, winning prizes including a Peabody and an Emmy, and commentating at the 2008 Beijing Olympics.
In January 2018, she left her post as the BBC's China editor in protest at unequal pay, publishing an open letter to BBC audiences and giving evidence before a parliamentary committee. In June 2018 she won an apology and pay parity from the BBC. She donated her back pay to the gender equality charity, the Fawcett Society, to help low-paid women facing pay discrimination. She continues to serve as a BBC News presenter - and as a member of the group BBC Women, she continues to campaign for a more equal, fair and transparent pay structure at the UK public service broadcaster. She holds a degree in Philosophy, Politics and Economics from the University of Oxford.
Carrie is the author of Equal. A story of women, men and money (Virago, 2019).