David Crawford
Correct!v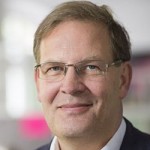 David Crawford is a Senior Reporter at Correct!v, the first nonprofit investigative newsroom in the German-speaking world.
David has reported on West German spy services, the Stasi and Al-Qaida as a freelance journalist. He worked for the Wall Street Journal as a freelancer from 2001 and an investigative correspondent from 2004.
David has longstanding experience with data journalism. With the help of the Chaos Computer Club he decoded the sensitive data of the so-called Stasi List which was published in the taz in 1990. He later went on to report on corruption in international business. He was able to uncover dubious payments made by Dresdner Bank to the current President of the Russian Federation, Vladimir Putin. He received the Business Journalist of the Year Award for his coverage of the Siemens bribery scandal. He was a finalist for the Pulitzer Prize and the International Consortium of Investigative Journalists Daniel Pearl Award as a result of his research on the dismantling of democracy in Russia.