Joanna Geary
global English lead Twitter Moments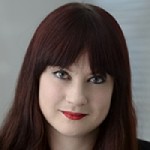 Joanna Geary leads the global curation team for Twitter Moments in New York, helping users to find the best of Twitter in an instant.
She has also worked on Twitter's Media Partnerships team, overseeing Twitter's relationships with UK news organisations, political parties and government departments - helping them to make the most of Twitter as a tool for journalism, communication, campaigning and governance. Prior to joining Twitter in 2013, Joanna was social and communities editor at The Guardian, where she was responsible for setting social strategy and overseeing for the Guardian's team of community coordinators and moderators.
Earlier, she focused on engagement as community & web development editor at The Times. She is also the founder of Hacks/Hackers London - one of the most vibrant chapters in the international movement bringing together technologists and journalists.