Nicholas Diakopoulos
College of Journalism Univ. of Maryland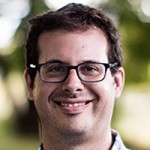 Nicholas Diakopoulos is an Assistant Professor at the University of Maryland's Philip Merrill College of Journalism, and a member of its Human Computer Interaction Lab. Previously he was a Tow Fellow at the Columbia University Journalism School.
His academic research is in computational and data journalism with an emphasis on algorithmic accountability, narrative data visualization, and social computing in the news. He is also a consultant specializing in research, design, and development for computational media applications.
He received his Ph.D. in Computer Science in 2009 from the Georgia Institute of Technology.