James Cusick
editor openMedia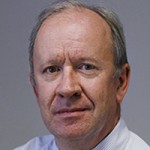 James Cusick is editor of openMedia at openDemocracy. His recent work has focused on the pernicious commercial influences on UK media that are affecting its editorial independence. He also contributes to openDemocracy's investigations exposing the "dark money" influencing UK political outcomes, such as Brexit.
Cusick has a long career as a political journalist, working as a staff writer on national newspaper titles including the Sunday Times and the Independent. His investigative output has given him notable associations with major news stories, such as the Lockerbie bombing, the Iraq war, and more recently the criminality inside UK newspapers connected to phone hacking. He has reported from the USA on presidential elections and worked in Brussels analysing the inner-workings of the European Union. Other foreign reporting has taken him to major warzones including Beirut and more recently South Sudan. He has also held senior staff positions in television, working for the BBC's Newsnight programme, and with Sir David Frost at TV-am on the channel's Sunday programme.
In the space away from hard news, Cusick is an international award-winning travel writer, who has been a long-standing contributing editor at Conde Nast Traveller in London, and for Travel & Leisure magazine in the US. He broadcasts regularly for the BBC and CNN.