James Painter
Reuters Institute for the Study of Journalism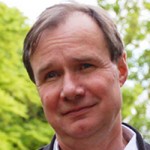 James Painter is Director of the Journalism Fellowship Programme at the Reuters Institute for the Study of Journalism (RISJ) in Oxford, UK. He first came to the RISJ as the BBC Journalist Fellow in 2006 and was subsequently a Visiting Fellow at the Institute. During that time he wrote for RISJ Counter-Hegemonic News: A Case Study of Al-Jazeera English and Telesur.
Since then he has turned his attention to the study of climate change in the international media, regularly writing on the issue and speaking at major international conferences for academics, journalists, policy makers and scientists. He has given evidence to two select committees of the UK Houses of Parliament.
He is the author of several RISJ publications: Summoned by Science: Reporting Climate Change at Copenhagen and Beyond (2010), Poles Apart: the international reporting of climate scepticism (2011), Climate Change in the Media: reporting risk and uncertainty (2013), Disaster Adverted? Television Coverage of the 2013/4 IPCC Climate Change Reports (2014) and most recently Something Old, Something New: Digital Media and the Coverage of Climate Change (2016). He is also the author of several academic articles on the media's reporting of climate change.
James teaches the MSc module on the media and the environment at the School of Geography, Oxford University. He has carried out several consultancies for Oxfam, UNDP, Conservation International and other organisations on the impact of climate change in Latin America and South East Asia.
James joined the BBC World Service in 1992, and worked as head of the Spanish American Service, head of the BBC Miami office, and Executive Editor Americas. Prior to joining the BBC, he was a correspondent in Bolivia for four years working for various media in the UK and USA, including the BBC, Reuters, the Independent and the Christian Science Monitor. He has published, or contributed to, several books and articles on Latin America, particularly on the drugs trade, Bolivia and Central America, and Latin American media issues.