Alexios Mantzarlis
director International Fact-Checking Network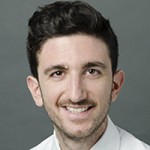 Alexios Mantzarlis joined Poynter to lead the International Fact-Checking Network in September of 2015. In this capacity he writes about and advocates for fact-checking. He also trains and convenes fact-checkers around the world.
As Director of the IFCN, Alexios has helped draft the fact-checkers' code of principles, shepherded a partnership between third-party fact-checkers and Facebook, testified to the Italian Chamber of Deputies on the "fake news" phenomenon and helped launch International Fact-Checking Day.
Alexios previously served as Managing Editor of Pagella Politica and FactCheckEU, respectively Italy's main political fact-checking website and the EU's first multilingual crowd-checking project. While at Pagella Politica, he presented weekly fact-checking segments on Virus, a prime time talk show airing on national broadcaster RAI 2.