Vivian Schiller
board member Scott Trust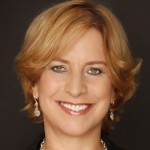 Vivian Schiller is a longtime executive at the intersection of journalism, media and technology. She is executive editor-in-residence of global communications firm Weber Shandwick's Mediaco content consulting and publishing practice, which helps brands institutionalize content publishing as a core engine of their PR and marketing mix. She also currently serves as Executive Committee Chair at Vocativ and as a member of the board of the Scott Trust, which owns the Guardian Media Group.
Previously, Schiller was the Global Chair of News at Twitter. In this role, she led the company's strategy for news and partnership with journalism organizations and the news publishing ecosytem.
Just prior to joining Twitter, Schiller served as Senior VP & Chief Digital Officer for NBC News where she had strategic and operational oversight of the networks' presence on the web, mobile, devices, and social media. Properties in her portfolio included NBCNews.com, TODAY.com, MSNBC.com, iVillage.com, and BreakingNews.
Prior to NBC, Schiller served as President and CEO of NPR, leading all of NPR's worldwide media operations. She was Senior Vice President and General Manager of NYTimes.com and Senior Vice President and General Manager of the Discovery Times Channel, a joint venture of The New York Times and Discovery Communications. Earlier in her career, Schiller was the head of CNN Productions, where she led CNN's long-form programming efforts. Documentaries and series produced under her auspices earned multiple honors, including three Peabody Awards, four Alfred I. DuPont-Columbia University Awards, and dozens of Emmys.