Richard Sambrook
director Centre for Journalism Cardiff Univ.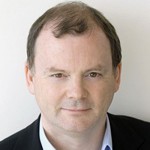 Richard Sambrook is Professor of Journalism and Director of the Centre for Journalism at Cardiff University, which undertakes postgraduate vocational training. He is a former Director of Global News at the BBC where he worked as a journalist for 30 years as a producer, editor and manager.
He has been a Visiting Fellow at the Reuters Institute for the Study of Journalism at Oxford University where he undertook research into the future of international newsgathering and the place of impartiality and objectivity in the digital world.
Videos
IJF 2018
IJF 2017
IJF 2016
IJF 2013
Photos