Eduardo Suarez
co-founder Politibot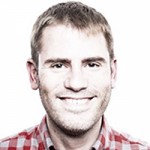 Eduardo Suárez is a fellow at the
Reuters Institute for the Study of Journalism
at the University of Oxford. He has founded two news startups and is an expert in American politics. He has written several books on the topic and covered every major election in the United States since 2012.
Eduardo started his career as a journalist in the Spanish daily El Mundo, where he worked from 2000 to 2014. First as an opinion writer, then as a foreign correspondent from London, New York and Brussels.
After leaving El Mundo, Eduardo joined other colleagues to found
El Español
, a digital news outlet. He designed part of the product and created a successful social media strategy. El Español raised more than 3.6 million euros from 5,595 people in a crowdfunding campaign before its launch.
In June 2016, Eduardo and a few colleagues created
Politibot
, a news startup. Politibot creates data visualizations and engages with its audience through messaging apps. Hundreds of readers have enrolled in its membership program since its launch. GEN shortlisted Politibot as one of the best startups for news in 2017. It also got two rounds of funding by Google's DNI Fund.
Eduardo writes on journalism and politics for El País, Nieman Reports and Univision. He has led seminars in several universities and has published four books. In 2014 he was awarded the Gabriel García Márquez Prize.
Videos
IJF 2017
Eduardo Suarez will speak at the following events:
---