Julie Posetti
journalism fellow University of Wollongong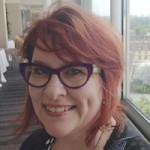 Julie Posetti is a multi award-winning Australian journalist and academic. She is the author of a major UN study covering 121 countries, Protecting Journalism Sources in the Digital Age, published by UNESCO in 2017. She's an independent journalist and researcher who consults on digital media strategy, newsroom transformation, social media, safety of journalists and their sources, and journalism training/education internationally. Among other projects, she is currently collaborating on the production of a model curriculum on journalism and disinformation for UNESCO.
In 2016/2017 she was Head of Digital Editorial Capability at Fairfax Media (publisher of The Sydney Morning Herald, The Age and the Australian Financial Review) in Australia. In this role, she pioneered 'project-based learning' in major newsrooms, winning a 'gold award' at the New York Radio Festival for a groundbreaking investigative podcast series she co-produced called Phoebe's Fall.
A former editor, presenter and political reporter with the Australian Broadcasting Corporation, Posetti was based in Paris as Research Fellow and Editor with the World Editors Forum and the World Association of Newspapers and News Publishers in 2014/2015.
Previously an Assistant Professor and Lecturer in Journalism at two Australian universities, she is currently a Journalism Fellow at the University of Wollongong, where she is completing her PhD. Her primary research interests are: source protection; freedom of expression; social journalism; media and gender; newsroom transformation; media representation of Muslim women post 9/11; and reportage of refugees and asylum seekers.